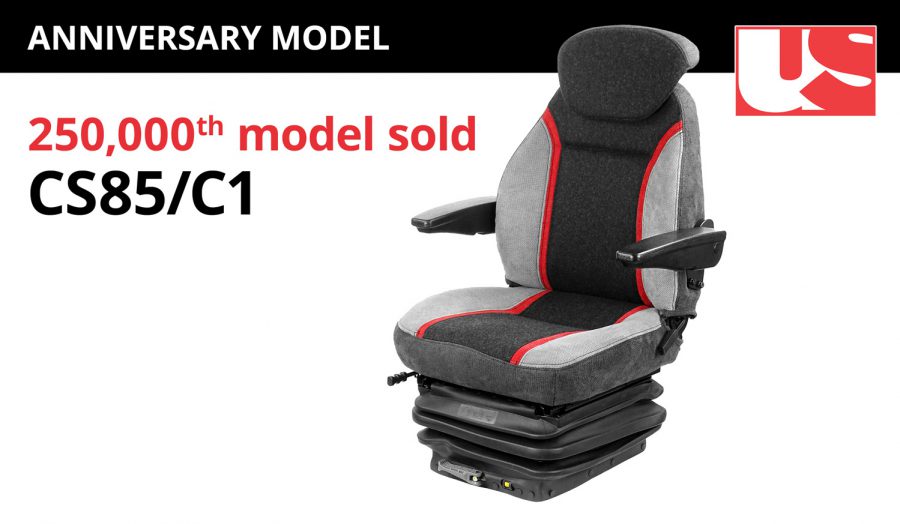 20 December, 2022
---
250,000 CS85/C1's sold!
UnitedSeats have sold over 250,000th CS85/C1 seats. To commemorate the occasion, we had the 250,000th seat covered in the Regain Fabric and it was shown at the Bauma and Sima shows.
With its mechanical suspension, three stage height adjustment and lumbar support, the ever popular CS85/C1's adaptability to be fitted into different vehicles is its main reason for its success in the market.
Options are plentiful with versions in black fabric, retro brown, black PVC, turntables, backrest extensions, and heating, it really is the seat for all occasions.