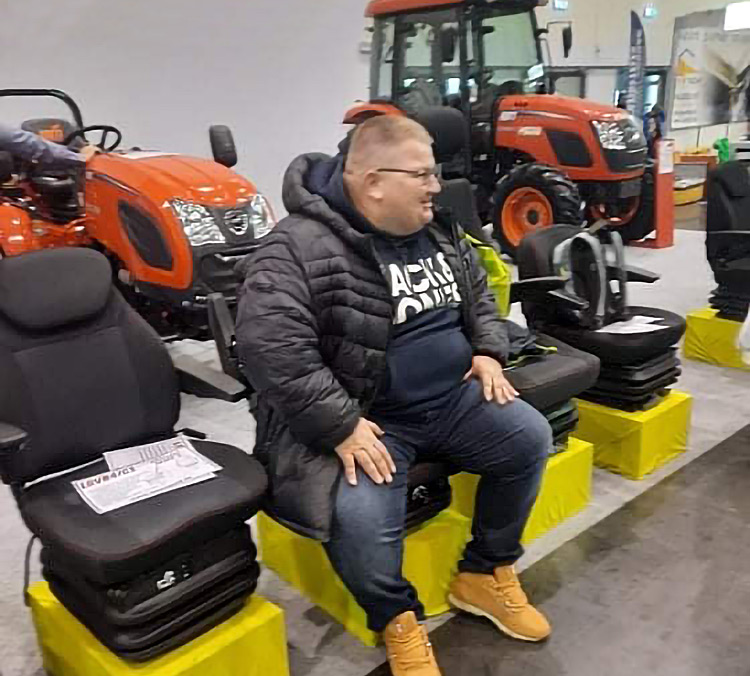 08 February, 2022
---
A real life seat test!
In the last week or so we have posted an article about the merits of our MGV120 mechanical suspension. In official factory tests we have proven that this heavy duty suspension comfortably can support an operator of 150 kgs, (24 stone) with a 10% upward margin of safety so 165 kgs in total.
However at the recent Agromash Show in Budapest a local Hungarian Farmer weighing 180 kgs (28.3 Stones) was in need of a seat. As you can see from the photos the MGV120/C1 AR (and LGV120/C1 AR 12 Volt Air Suspension) fully supported his weight.
These are the only suspensions he has found that can do this!
A real testimony to our product. As always our thanks go to the Agrar Plaza team for these photos and their efforts at this very busy show.