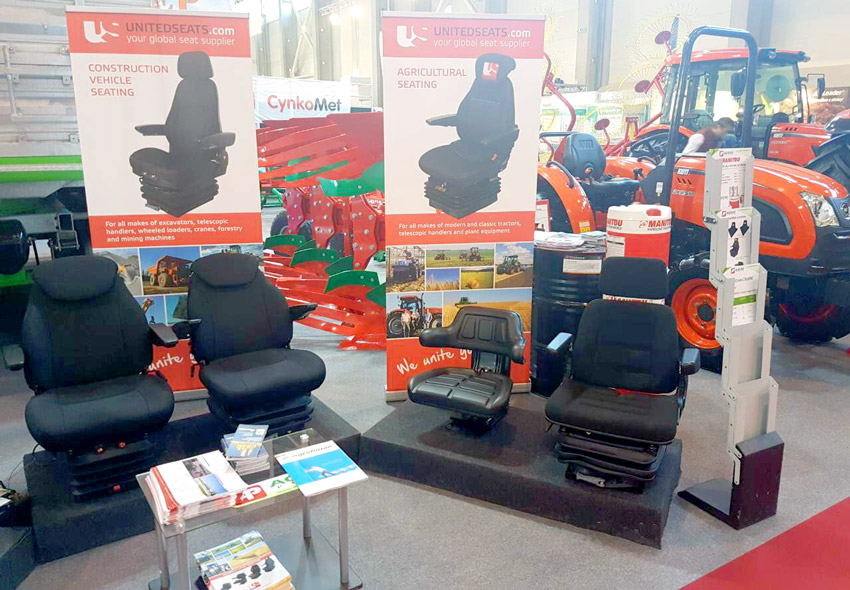 08 February, 2018
---
Agrár pláza attend the AGROmashEXPO show in Budapest
Our recently appointed Tinplate dealer for Hungary Agrár Pláza recently attended this leading agricultural show in the city of Budapest. 
They are based in the southern city of Oroshaza and represent brands like CNH, BELARUS AND KYOTI tractors and equipment. Just prior to Christmas they decided that they would like to add UnitedSeats to their range and worked with our Business Manager David Hale and the Marketing team to get a display at the show. This turned out to be a very busy event attended by farmers from all over Hungary. 
The seat models on display were the mechanical suspended seats CS85/C1, CS85/H90, W700, and the air suspended seat LGV84/C1. They sold a good number of seats at the show and will now continue to present the UnitedSeats range at other events during 2018. 
We are pleased welcome Agrár pláza from Hungary on board.