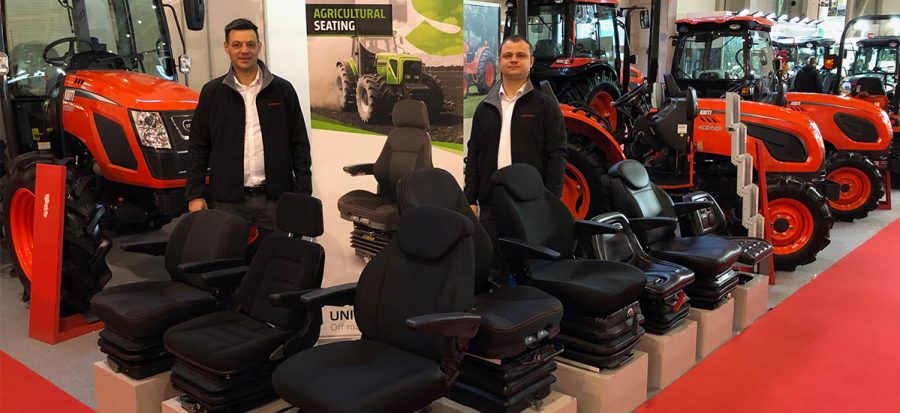 12 February, 2020
---
AGRAR PLAZA has a great time at the AGROMASH EXPO show
This is the leading agricultural show in Hungary and was held from the 22nd-25th January at the EXPO CENTRE in Budapest.
For the third year running our US Dealer AGRAR PLAZA exhibited our seats at the show. This year they had the US seats on the same stand as the KYOTI tractors which they sell. They had a nice variety of seats on display:- CS85/C6A, CS85/H90AR, AIR LGV84/C1AR, AIR LGV90/C7 PRO, MGV120/C1AR, MGV84/Mi 560, CS85/C1AR and T700.
So that visiting farmers were able to try out seats for all tractor sizes and budgets. The Photo shows Peter Varga (Co-owner) on the left with one of his sales team ready for at the start of the show. Once again AGRAR PLAZA recorded some excellent leads and some good sales after the show.
They are based in the South Hungarian city of Oroshaza and we are certainly very pleased with the progress they have made since we started in early 2018.
David Hale 10/02/2020