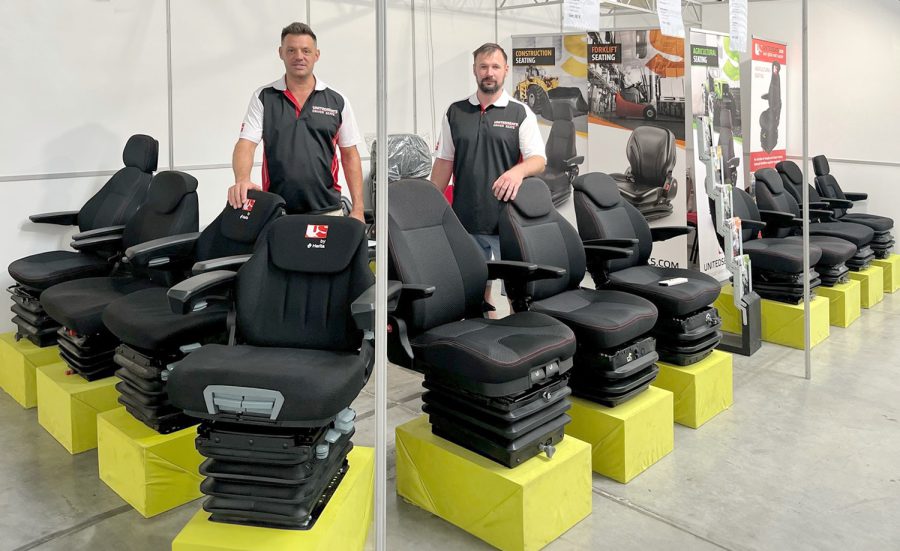 24 September, 2023
---
Agrar Plaza present UnitedSeats in Romania
UnitedSeats Hungarian dealer, Agrar Plaza, attended the Agromalim Expo held in Arad, Romania. The 4 day show is one of the largest Agricultural Exhibitions in Western Romania where Farming machinery and Technology are presented to the many visitors.
They had a very impressive stand full of UnitedSeats tractor and forklift seats, including the The Rancher and Rancher Pro, MGV55, LGV90/C7 Pro, LGV90/C2 Pro, CS85/C1, CS85/H90, MGV84/C1, MGV84/C6, W700, T700, LGV120/C1 and MGV120/C1 seats.
From the photos, you can see the Romanian Farmers were keen to try out our range.
We thank Tamas, Peter, Attilia and Peter for being a great ambassador for the UnitedSeats brand and we hope the show was very successful for them.