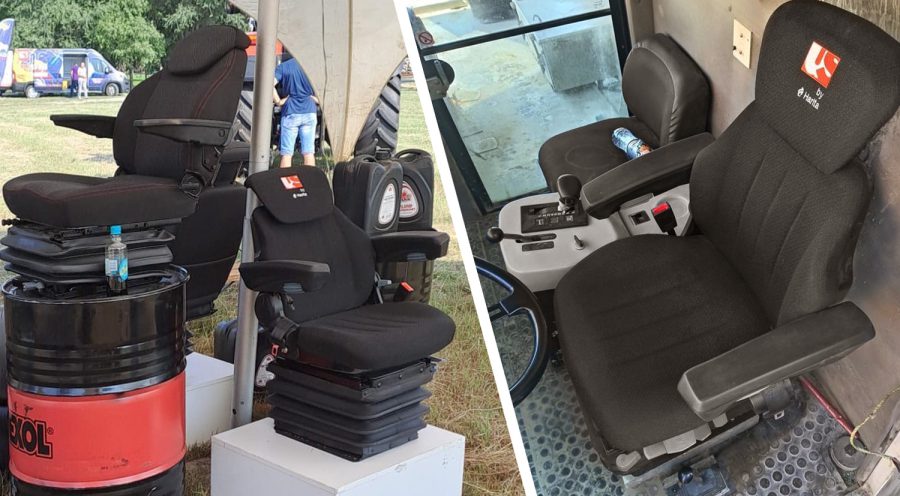 10 September, 2023
---
Agrotech present Rancher air seat
Our Serbian dealer, Agrotech, attended the SPIT event, a local presentation of agricultural machines on 20th August, organised by the local farming association, Novoseljanksi Paori.
A large number of farmers from Banatski Novi Selo and the surrounding towns attended the event. Tractors, spreaders, and planters along with other farming machinery and spare parts were on show and available to purchase.
Milan Batanic displayed our Rancher, CS85/C1 and LGV90/C1 on his stand. The Rancher was also being showcased in one of the tractors presented.
A big thanks for Milan and the Agrotech team for being a great partner for UnitedSeats.