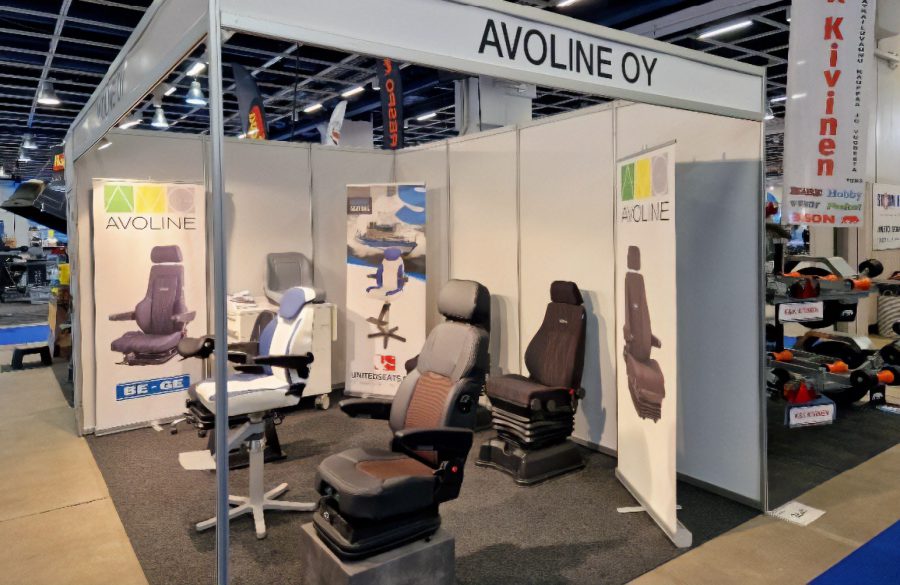 09 March, 2023
---
Avoline attend Vene 23 Bat Boat Fair
Our dealer, Avoline OY, attended the largest boat fair in Finland. The fair ran from 10-19th February where the leading boat and boating equipment manufacturers show their latest products.
Managing director, Jukka, and sales manager, Ville Varis, presented our MGV55, the C1 in the blue and white blue trim complete with the swordfish pedestal, the LGV120/C8 Pro and our Mi600 pan seat in grey.
We hope the show was a successful one for them and we thank them for representing UnitedSeats.