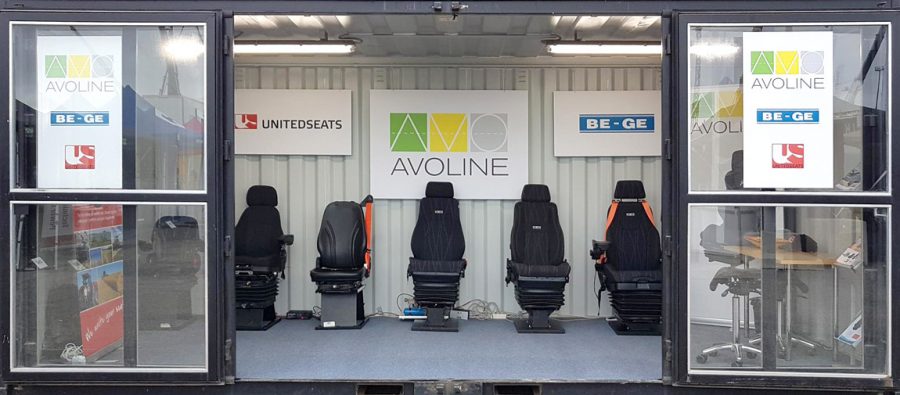 03 October, 2019
---
Avoline Finland exhibit at the MAXPO Construction show
We started working with Avoline OY based in Helsinki towards the end of 2018 and throughout 2019 they have been making steady progress to increase the awareness of the UnitedSeats brand.
Their main focus of Avoline is the construction, mining and forestry markets. They already have a good experience with seats as they work with the BE-GE seat brand and the UnitedSeats range is a good compliment. Their sales manager Niko Karpinnen attended our conference in May, and they did a nice job at the MAXPO show in early September held at the Hyvinkaa airfield where over 15,000 visitors attended. Their display unit was a very nicely converted 20ft container!
We thank Niko and his colleagues for their efforts at the show.