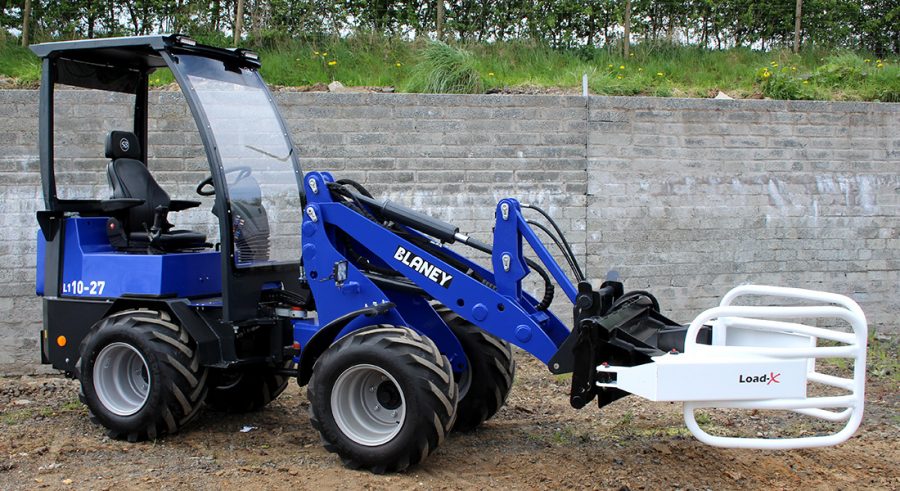 05 July, 2016
---
Blaney Motor Company display prototype wheeled loader at the Balmoral show in Lisburn, Northern Ireland
The successful ATV and Quad manufacturer Blaney Motors of Ballymena introduced a prototype telescopic loader at the Balmoral Agricultural Show in May.
Prior to the show they wanted to improve the comfort of the driver and requested urgent help from UnitedSeats. David Hale our Business Manager proposed the C2 seat in waterproof PVC, complete with armrests, back extension and slide rails. With the assistance of the US dealer for Northern Ireland R. Kennedy the seat was rushed to Blaney's in time for mounting the seat on the show vehicle.
In addition to the wheeled loader they are preparing a telescopic handler to enter the market. This photo was provided by Andrew Kitson of Blaney Motors.
Following the good feedback at the show they will now refine the vehicle design ready for a full launch later in the year.
More information of Blaney Motors  Company at their website:www.blaneymotor.com/compact-wheeled-loader
Images and videos of the Balmoral show 2016: www.bbc.co.uk/news/36217333