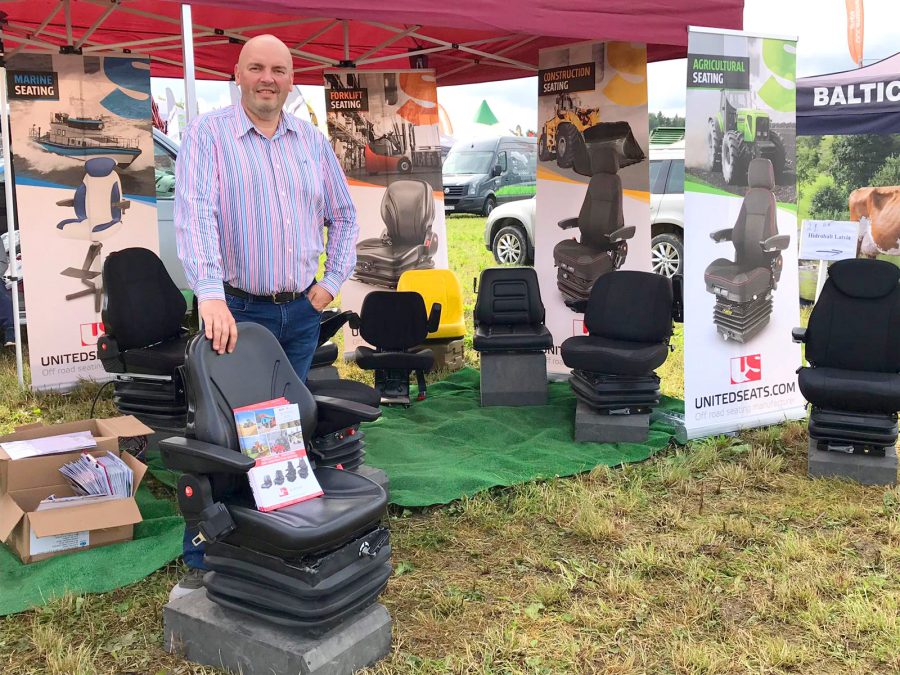 17 July, 2019
---
Carlat attend Farm Show in Vilani
Our UnitedSeats dealer for Latvia and the Baltic States Carlat based in Riga the Latvian capital have been attending numerous shows in 2019.
On the 11th July Carlat attended an open air farming show in Vilani, near Rezekne in the eastern area of the country towards the Russian boarder. The weather was somewhat wet and muddy but seemed very successful and Maris Stekels the owner of Carlat was very pleased with the response to the UnitedSeats range.
Maris used our new banners to full effect at the show and presented a variety of products – MGV120/C2 A in PVC, CS85/C1 AR, CS85/C6 A TT, GS12, T600 AG, W700, Air LGV120/C2 and Mi600.
We really appreciate the efforts Carlat are making on our behalf.
See Carlat's website: www.carlat.com
David Hale
Business Manager
17/07/2019