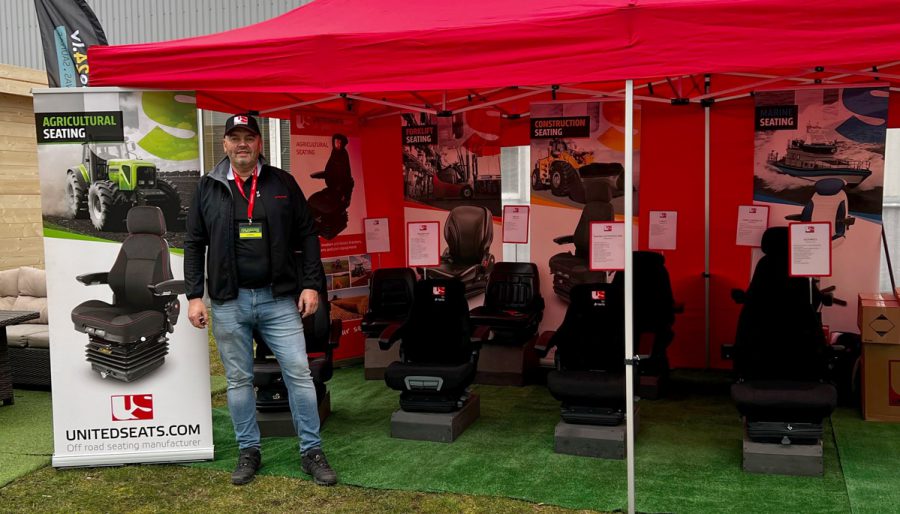 11 May, 2023
---
Carlat attend Pavasaris show in Riga
Our UnitedSeats dealer for Latvia Carlat attended the Pavasaris spring show on the 13-15th April in Riga. This show officially starts the agricultural season in the Baltic states.
As you can see from the photos below Maris Stekels (MD of Carlat) did an excellent job to display a great range of UnitedSeats products and marketing materials. We are also pleased to report that Maris said that the show went very well with a lot of interest, many new contacts and really great feedback about our seats. Luckily the spring weather in Riga was also very good for the show.
Maris and his team have recently done some great installations with the Rancher Pro and Highlander Pro, and now you can see some excellent photos of our Air LGV35/C2 A mounted to an Avant 365 forklift by his customer. (www.truncus.lv)
As always, we thank Maris immensely for his efforts.