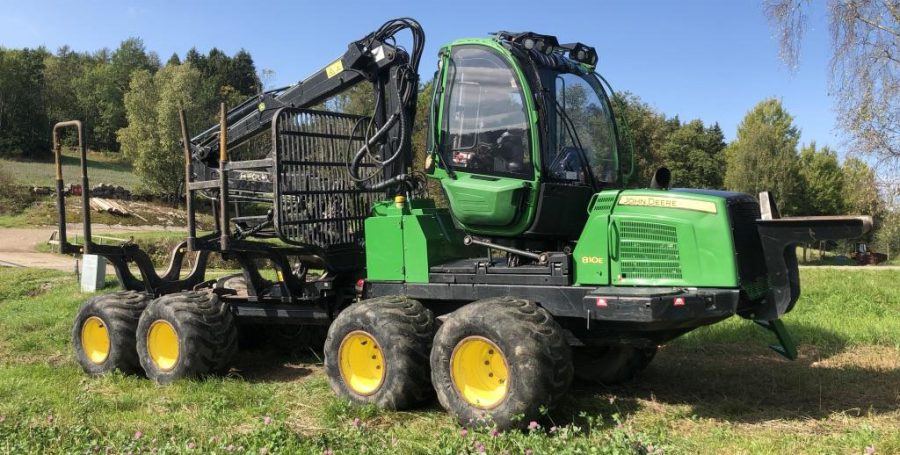 26 October, 2023
---
Carlat Latvia achieve installation in John Deere 810 E Forestry Forwarder
The company Carlat based in Riga, Latvia is one of our best installation experts. They are led by Maris Stekels (MD) who has worked with David Hale and the US team over the last six years.
During this time Maris and the Carlat team have done a great job with the UnitedSeats brand in the Baltic region. In particular they have achieved a wide range of installations and in some cases quite tricky ones. In this instance Carlat has achieved a successful installation of the LGV120/C8 Pro into this John Deere Forestry Forwarder (810 E). You can see from photos that the Forwarder controls have had to be mounted to the seat. Such Forestry machines have as complicated controls as military helicopters.
So, it's a real achievement from Carlat!