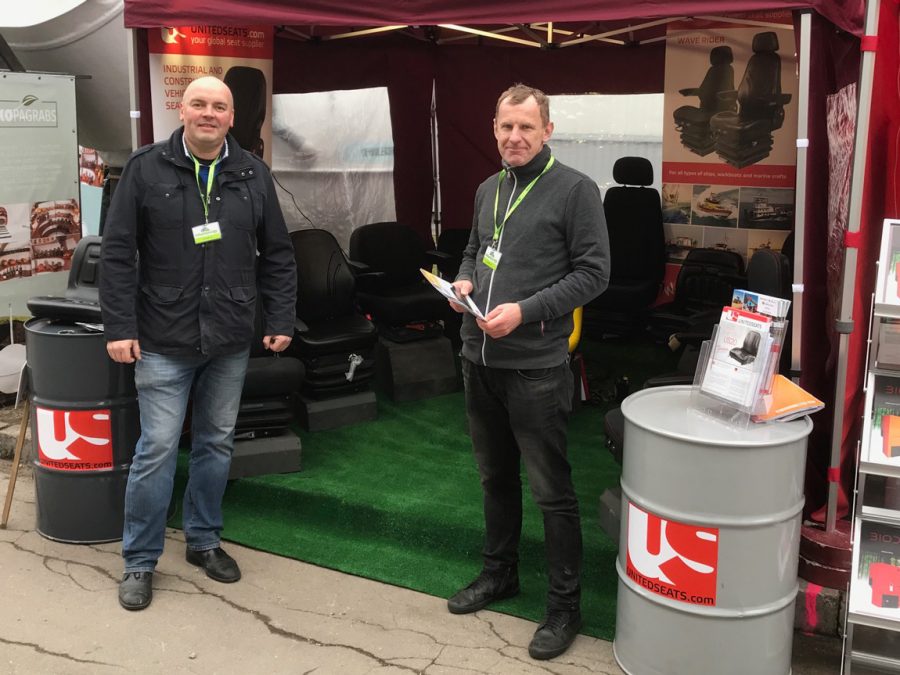 25 April, 2019
---
Carlat Latvia attend the Farm Show in Riga
Our UnitedSeats dealer for the Baltic States attended the Farm Show in Riga, Latvia in April 2019 with a full display of UnitedSeats products.
These included the following seats: CS85/C1, MGV120/C7 Pro, MGV84/C6, Mi400, Mi600, MGV25, GS12, US20, Air LGV120/C7 Pro, Air LGV90/C2 Pro, CS85/C4, and Air LGV84/C1.
The Owner of Carlat (Sia Glorija) is Maris Stekels, and he is to be seen on the left of the photo. He has created an excellent website for United Seats products to target the Latvian, Estonian and Lithuanian markets.
He is also due to exhibit at the Maamess farm show in Tartu, Estonia from the 25th-27th April. In April he also attended a construction day for Hyundai and held a UnitedSeats training day.
We are very appreciative of the efforts that Maris and his team at Carlat are making for UnitedSeats.