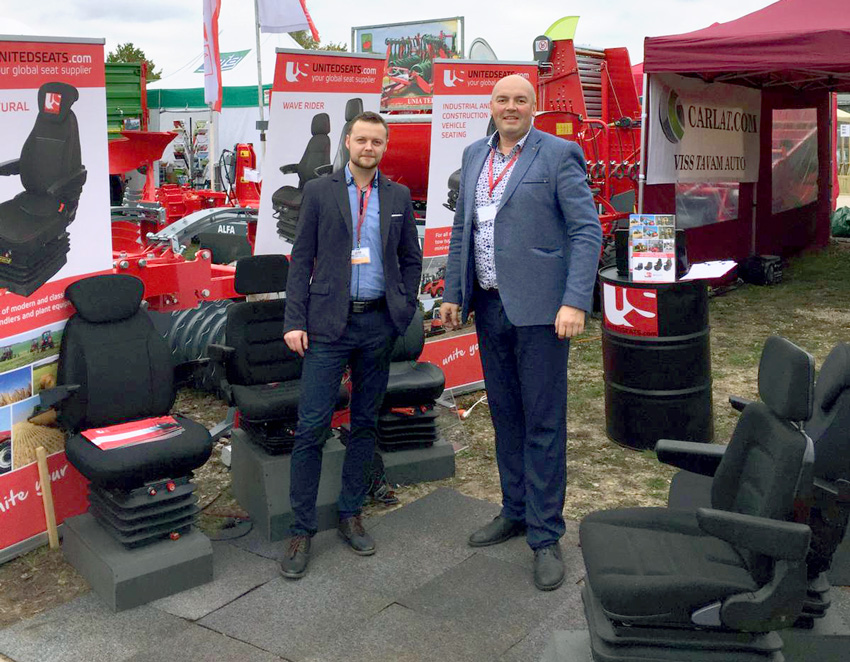 23 October, 2018
---
Carlat Latvia present UnitedSeats at the Farmstead Show
Carlat based in Riga the capital city of Latvia has been progressively developing the UnitedSeats brand in the Bultic States via their excellent website www.carlat.com.
Last week they attended the Farmstead exhibition held in Riga. This show targets the farming forestry and construction community in the Bultic States. Maris Stekels (owner of Carlat) seen on the right of the photo was very pleased with the response to our range of seats. He and their sales Director Janis Rozentals will now be busy following up the enquires from the show.
On the stand Carlat displayed the CS85/C1, AIR LGV84/C1, AIR LGV84/Top15 with turntable, CS85/H90, MGV84/C1 SM, US20 and Mi560 seats. So visitors had a good chance to try out our products.
We appreciate their efforts and hope for some good results.
David Hale (United Seats Business Manager)