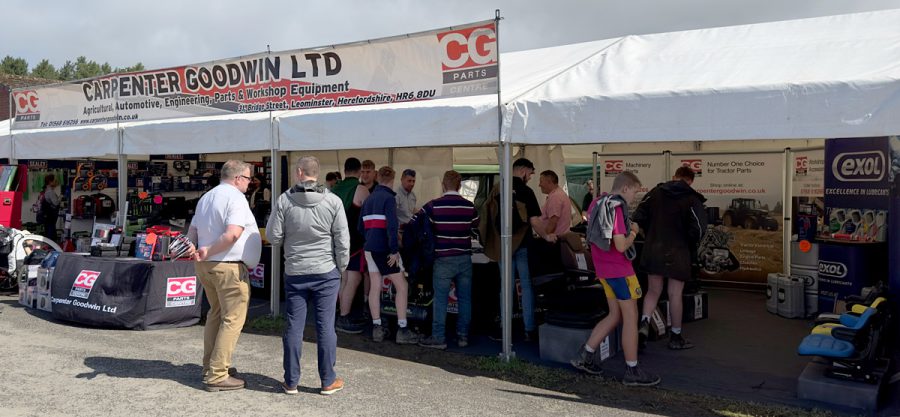 01 August, 2023
---
Carpenter Goodwin at Royal Welsh 2023
 The much anticipated Royal Welsh took place in Builth Wells, Wales over 4 days from 24th to 27th July 2023. With its vast array of livestock and equine competitions, agricultural activities, display stands and entertainment, visitors were excited to visit the annual event, which is the largest in mainland UK attended by over 270,000 people.
Carpenter Goodwin, based just over the border in Leominster, England, had a large stand selling farming tool essentials and it is in fact a version of their shop, divided into Sealey, Vapormatic, Kramp, Excol and UnitedSeats products and manned by representatives of each company. Richard, Matt, Reece and Henry were assisted by the UnitedSeats UK team of David, Michael and Liam over the course of the week. They displayed the CS85/C1, in both black and brown trim, CS85/H90, The Rancher, LGV90/C1 and GS12 with the team handling many sales and enquiries on the stand.
It was also good to see our MGV35 on the Merlo E-Worker 25.5-90 Telehandler, our LGV35/C2 on the Kubota RT220-2e mini wheel loader and our MGV35 and MGV55 on various Sany Excavators at the show.
A big thanks goes to Carpenter Goodwin team and we look forward to visiting the Royal Winter Fair with them later in the year.