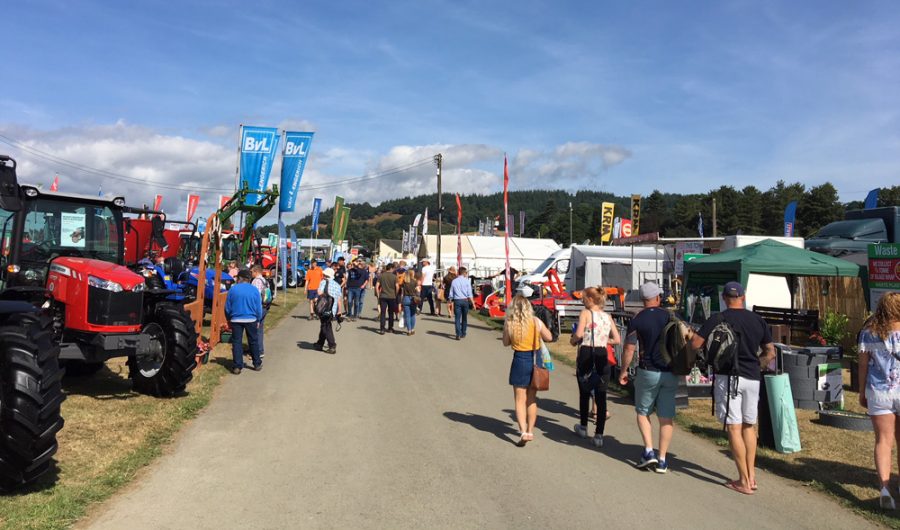 01 August, 2018
---
Carpenter Goodwin Display UnitedSeats at the Royal Welsh Show
Held in Builth Wells in mid-Wales from the 23rd July – 26th July, The Royal Welsh Show is one of the UK and Ireland's premier outdoor farming events. With over 250,000 visiting over 4 days, mostly from the farming community but also the general public.
Visitors naturally come from Wales and England but many also attended from Ireland and Scotland to see displays of agricultural machinery, animal showing competition and events such as Horse riding, sheep shearing, logging to name but a few.
Many international competitors from as far away as Australia and New Zealand come to participate in the events.
The show is such a major interest to the British public that it was covered on BBC4 every evening. The hour long nightly programme was hosted by Kate Humble and Gareth Wyn Jones and include many politicians, Welsh Celebrities as well as show participants.
Our UnitedSeats Dealer Carpenter Goodwin based in Leominster has been attending the show for some 20 years with their portfolio of products and parts for the agricultural sector. For the last 3 years they have exhibited UnitedSeats and our products have drawn much attention from the visiting public, with farmers able to test out the seats for themselves. A number of sales were made and considerable number of leads recorded. As the UnitedSeats range is ideal for classic tractors and older telescopics this suits the demands of the visitors to the show. On the stand we displayed the CS85/C1AR, CS85/H90, Air LGV9O/C1, US20, CS85/C7 Pro and MGV25/C2.
David Hale the Business Manager for UnitedSeats is photographed on the stand with Matt Lindesay the Sales Representative for Carpenter Goodwin in Herefordshire and Powys. David said "we were very pleased to be invited by Richard Carpenter the Sales Director, at this premier show and to work with a good US dealership like Carpenter Goodwin". "it is nice to see at first hand such a good response to our products and we shall be working more closely with Richard and his team to step up the promotion of UnitedSeats in the west of England and Mid-Wales".
Below you can see the Carpenter Goodwin stand and the US display.