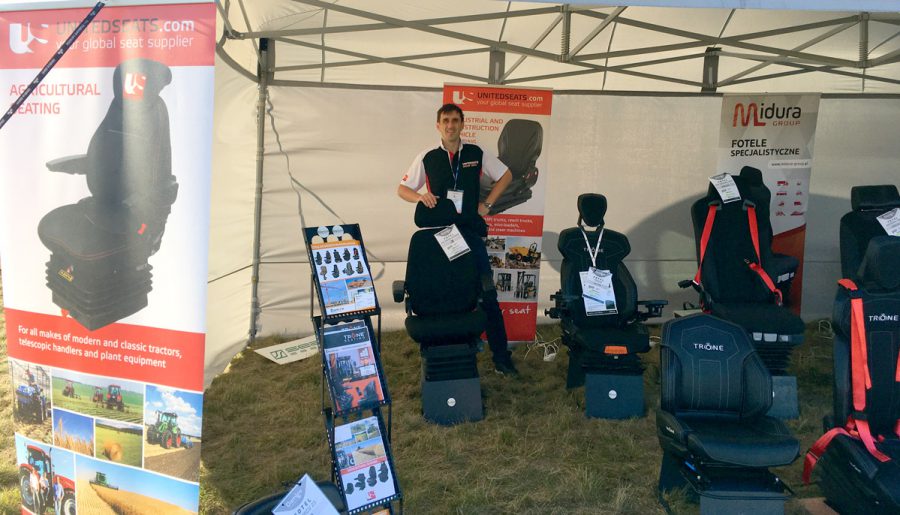 13 October, 2020
---
Damiro attend the eRobocze show in Legnica, Poland
In spite of the Covid outbreak Polish authorities aloud this outdoor construction machinery event to take place on the 3rd October. This event is attended by professionals, users of working machines, business owners as well as construction equipment dealer from across Poland.
This event is held twice a year and has demonstrations and driver competitions. Damiro attended the show with a display of seats to promote the UnitedSeats brand, including the new Highlander construction seat.
The stand was run by Marcin Pytel, Ernest Skwira and Ryszard Chrobak from Damiro who are based in the southern city of Zory.
We thank Damiro for their efforts with our brand.