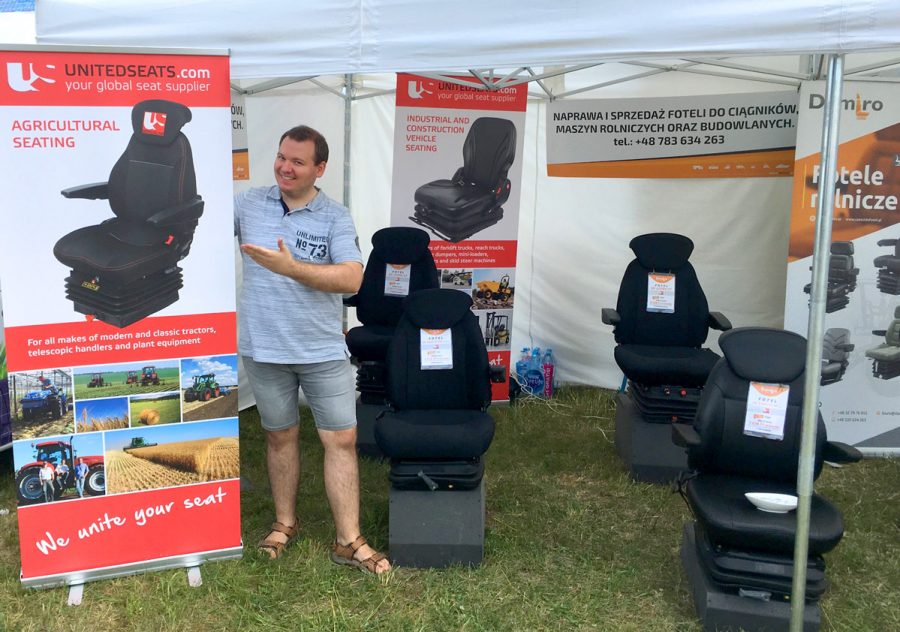 03 July, 2019
---
DAMIRO attend the OPOLAGRA farming show
One of our newest UnitedSeats Dealers to be appointed is DAMIRO based in Zory in the South of Poland, who already has extensive experience in the seating market with ISRI seats. They have started to take steps to venture into other off highway sectors and recently took part in the OPOLAGRA agricultural show in the southern area of Poland.
This event is located in Kamien Slaski on the site of an airfield, near the city of Opole. It features machinery, animals and arable products for farmers to view and indeed to participate in events and live activities.
At the show there were over 400 exhibitors and it was attended by 46,000 farmers over the 3 days. Marcin Pytel from Damiro reported that there was much interest in UnitedSeats products at the show.
We were very pleased to learn that they did a nice job for us at this show!
David Hale
UnitedSeats Business Manager