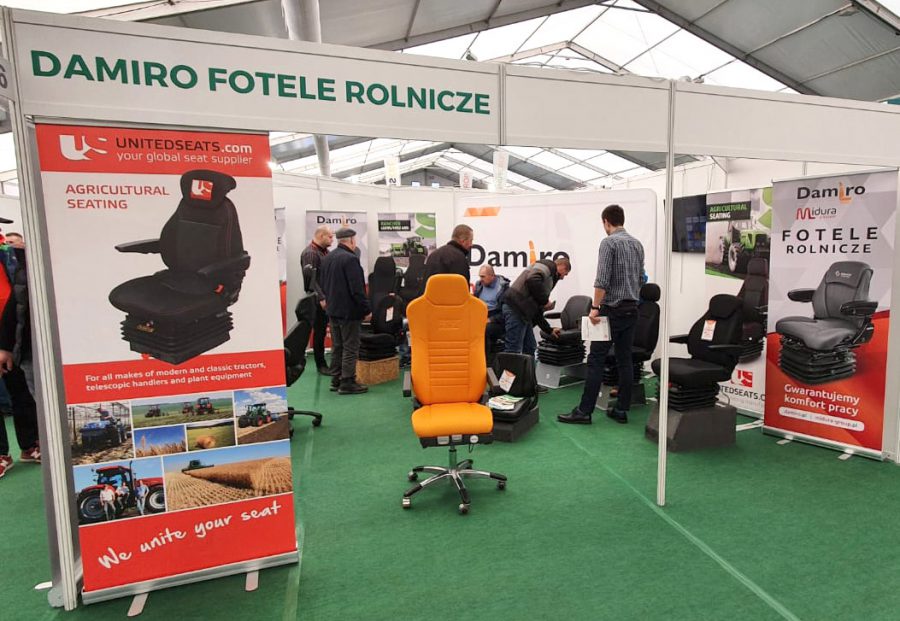 24 March, 2022
---
Damiro attends Agrotech show in Kielce
The Agrotech show is one of the most important agricultural events in Poland. It was pleasing to see that this show took place again from 18th – 20th March.
Damiro who are seat experts are based in Zory in Southern Poland and did a great job in presenting a range of UnitedSeats. These included the Rancher, Eco-Rancher, US20, Air LGV84/C1 AR, CS85/C1 AR and CS85/C2 Pro. There was a lot of interest in these from Polish farmers and the Eco-Rancher in particular drew a lot of attention.
Damian Midura and our main contact Marcin Pytel were present at the show which was incredibly well attended.
We are very grateful to the Damiro team for their efforts.