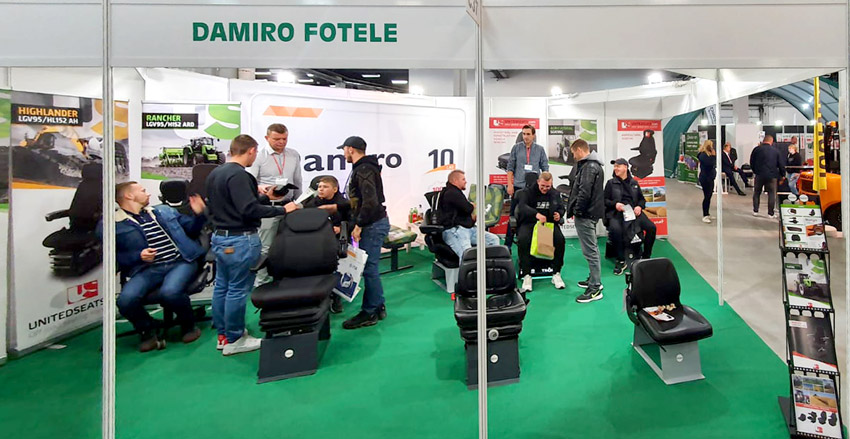 28 October, 2021
---
Damiro exhibit at the AGROTECH show in Kielce Poland
The AGROTECH agricultural show took place in the city of Kielce in South Central Poland in October 2021. It was very well attended with Framers keen to visit events after the pandemic.
Our UnitedSeats dealer for Poland DAMIRO attended the show with a nice range of UnitedSeats agricultural and industrial seats. These included the Rancher, Highlander, CS85/C1AR, MGV25, US20 and LGV90/C1AR.
As can be seen from the photos the stand was very busy throughout the show. In the first photo Marcin Pytel and Damian Midura (owner) can be seen on their stand.
The Damiro company is an experienced seating company and based in the southern town of Zory.
We thank Damian and Marcin for the efforts in presenting our products to the Polish Market.