08 April, 2021
---
David Hale releases Children's story Book
Our UnitedSeats Business Manager, David Hale has published a storybook 'Dai and the Missing Baby Crocodile'. David who has been part of the Eblo Seating team for over 6 years now, originally created a series of bedtime stories for his daughter Jenny some 20 years ago when she was a young girl.
He actually completed writing the book just before starting at Eblo, but now one of the few benefits of lockdown he has finally completed publication. The story is based on Dai and how the Welsh national animal nearly became a crocodile. The story book is accompanied by a colouring in book so young children can further enjoy the characters.
The Children's story book 'Dai and the Missing Baby Crocodile' has been launched officially in the UK.
David is seen with Jenny in the photo below. 
 If you would like to make an order please email: dai@halemarketingservices.co.uk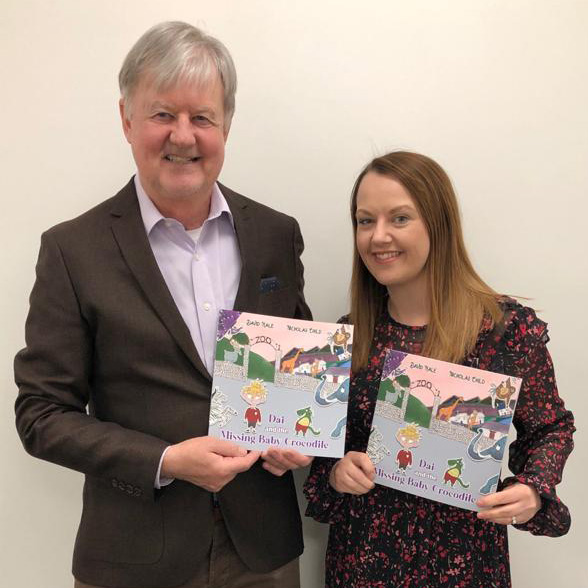 Facebook: Dai and the missing Baby Crocodile
Instagram: daithedragonbook