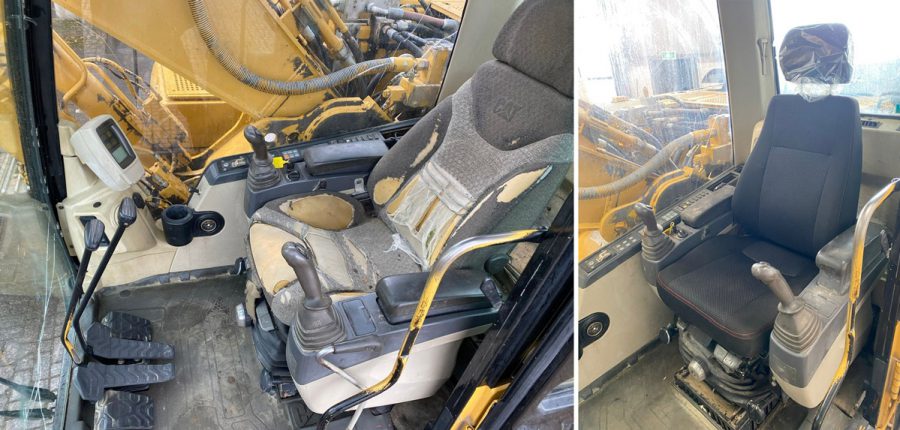 31 May, 2022
---
Eblo Seating Customer transforms Caterpillar Seat
One of our European customers recently had to refresh the seat in a Caterpillar Excavator. The original seat installed was an integrated pod seat designed specifically for CAT by KAB Seating.
The original seat however was very worn and certainly not in a healthy state for an operator to use. The customer needed a speedy resolution. As the original 51 suspension and pods were intact they were able to take our C4 seat upper and remove the old CAT seat upper.
The end result was a nice new seat for the driver!!
The photos were kindly supplied to our Sales Director André P. van der Hoeven.