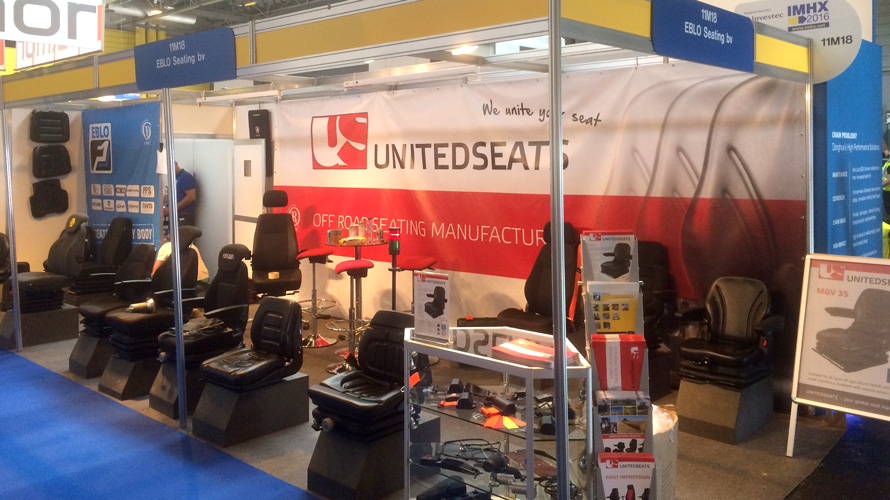 12 October, 2016
---
EBLO Seating present the UnitedSeats range at the IMHX Show in Birmingham.
At the recent International Materials Handling Exhibition (IMHX) held at the NEC in Birmingham from the 13-16th September EBLO BV were in attendance to display our own brand UnitedSeats products and other leading seat brands.
The IMHX show is held every 3 years in the UK and features all major brands of forklift and materials handling equipment and the suppliers of parts and accessories to the sector.
The key emphasis for the 2016 show was to show our own label UnitedSeats to both OEM and aftermarket customers and Anthony Briggs, David Hale and Evert Mallie (CEO) (see photo below) were on hand to greet our  visitors.
The new MGV35 was the main draw. This low profile mechanical suspension seat is already being fitted to new Hyster-Yale forklifts. It has an easy to wind weight adjuster (50-130kg) and full fold down backrest and with slide rail centres at the popular 328mm pitch was well received by both UK and foreign dealers.
Another important initiative on the safety front was the introduction of a 'luminous orange switched belt'. The switch hooks up to the green beacon on trucks working on rough surfaces. This helps supervisors where forklifts are operating at pace spot that drivers 'stay belted up' and safe. The retractable seat belt was shown on the stand fitted to our MGV25 seat and hooked to a red/green beacon, this replicated how the switched belt and beacon work in a go/no go scenario, where the wearing of a seat belt is mandatory (read more here or see animation below).  UnitedSeats has a big range of seat belts for all applications and PPS systems, both prevent drivers jumping on and off trucks too hastily. We advocate a ' Better Safe than Sorry' measure by our customers.
Again on the safety front an MGV84/C1R seat was displayed trimmed in Anti-static material with 'Ex' logos. Much interest was shown from companies who prepare trucks for 'electrically sensitive' environments and at danger of explosions. Read more about our anti-static trim.
Also on display was a CS85/C7 PRO seat fitted with an orange 3 point safety belt, this is designated for companies operating machines in harbor and port areas.
This provides forklift drivers with extra collision protection as they work in and out of busy dock roads alongside big powerful road trucks and huge container handlers.
On the stand the low profile Air LGV35/C1 and C2 seat were displayed for customers with an air seat preference, these seats are available in both 12v or 24v versions, and can accommodate drivers up to 150kgs. The LGV35 has a simple push pull valve to inflate/deflate making it easy for different drivers to adjust.
Other points of interest for both existing and new customers was our display of parts and accessories (seat belts/heaters/cushions/switches/armrests/lumbar supports/compressors) which enabled people to identify particular accessories or replacement parts that come in useful for their applications.
Whilst at the show we received Kenneth Jansson representing our Swedish distributor, Dan Taylor of TEK Seating and Tim Saunders of Liftpart South Africa.
Overall we were most pleased with the response to the UnitedSeats brand which is growing in strength in the UK and Ireland and appeals to both OEMs and the aftermarket alike. Above all we would like to thank those visitors who took the time to come and see us.
Report by David Hale (UnitedSeats Business Manager).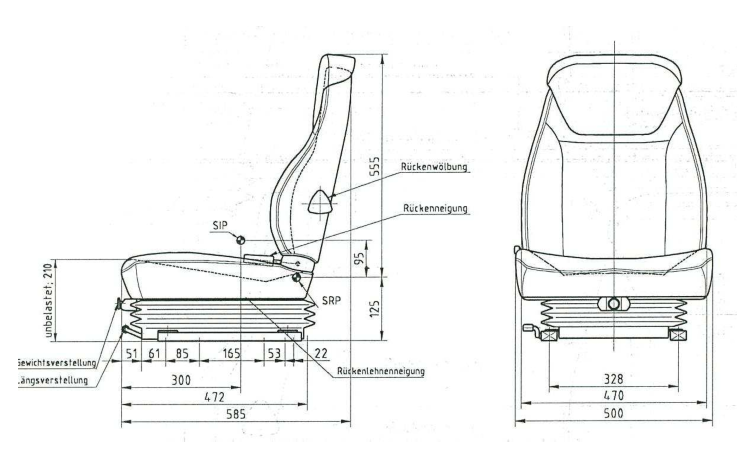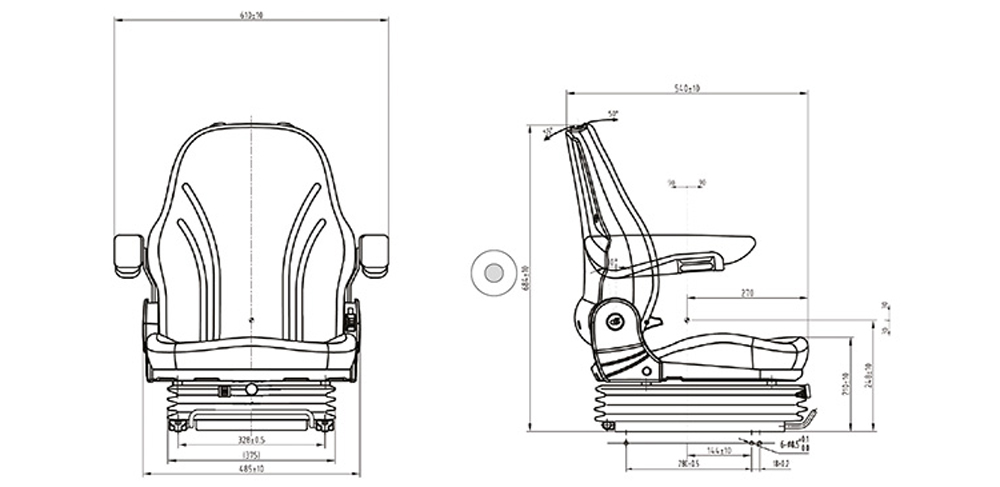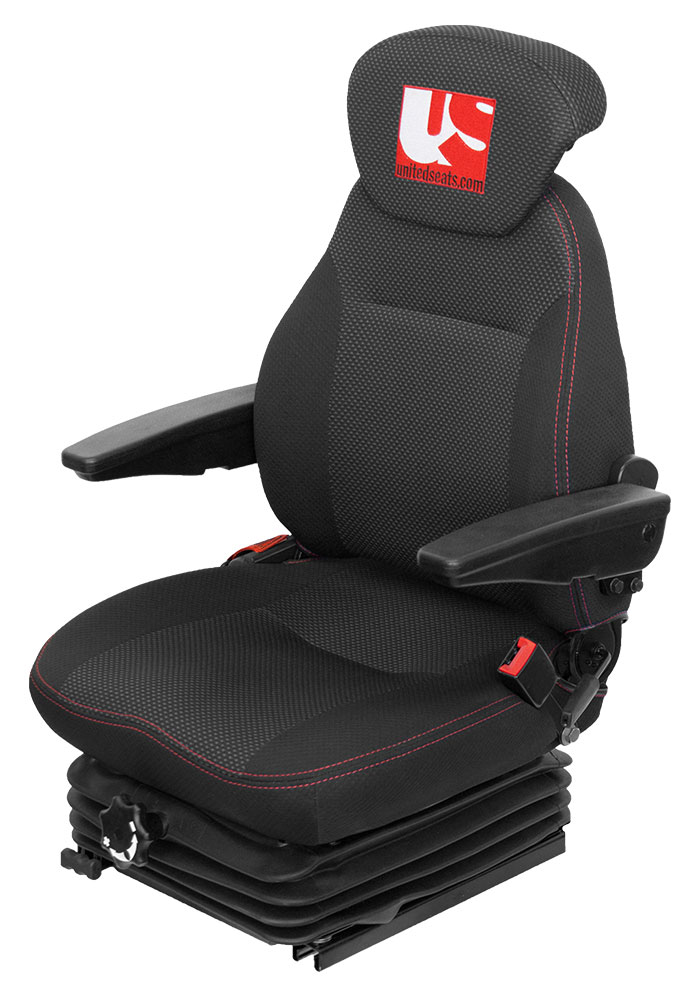 https://unitedseats.com/product/forklift-seats/lgv35c1/