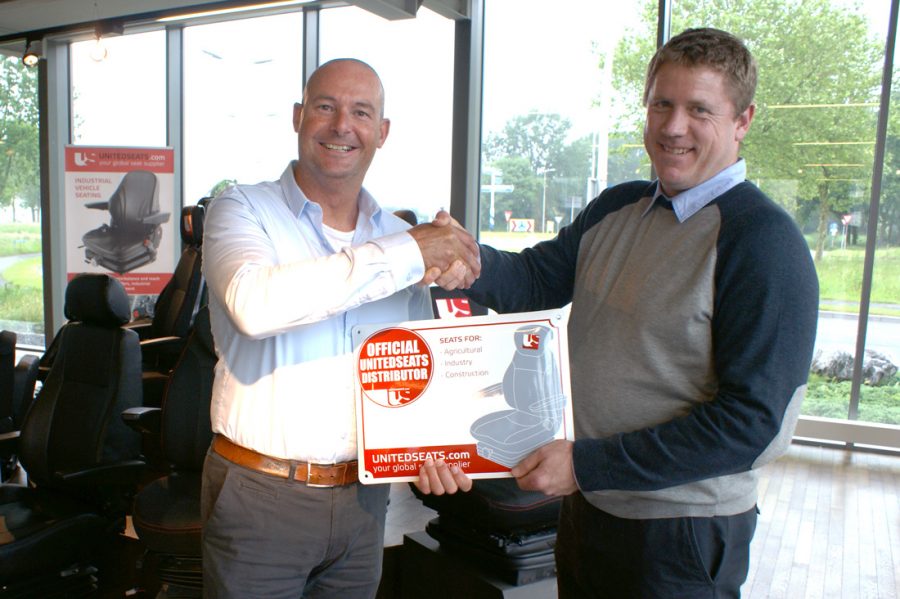 03 June, 2016
---
Evert Mallie hands tinplate to Tim Sanders of Liftpart Agencies, South Africa
Liftpart Agencies based in Thornton near Cape Town are specialists in the supply of forklift parts in the South African market.
Founded in 1990 they have been with our seating products such as the GS12, GS20, TOP15 and MGV25 for a number of years. During the recent visit of their Director Tim Sanders to the Zwijndrecht facility, Evert Mallie of UnitedSeats were able to discuss the further promotion of our range into the South African market. To mark the relationship Evert presented Tim with a UnitedSeats tinplate.
With other depots in Port Elizabeth and Johannesburg Liftparts are geographically well placed to introduce new UnitedSeats products and to target other sectors. The fruitful discussions about the United Seats Portfolio means that the partnership will also prosper in the years to come.