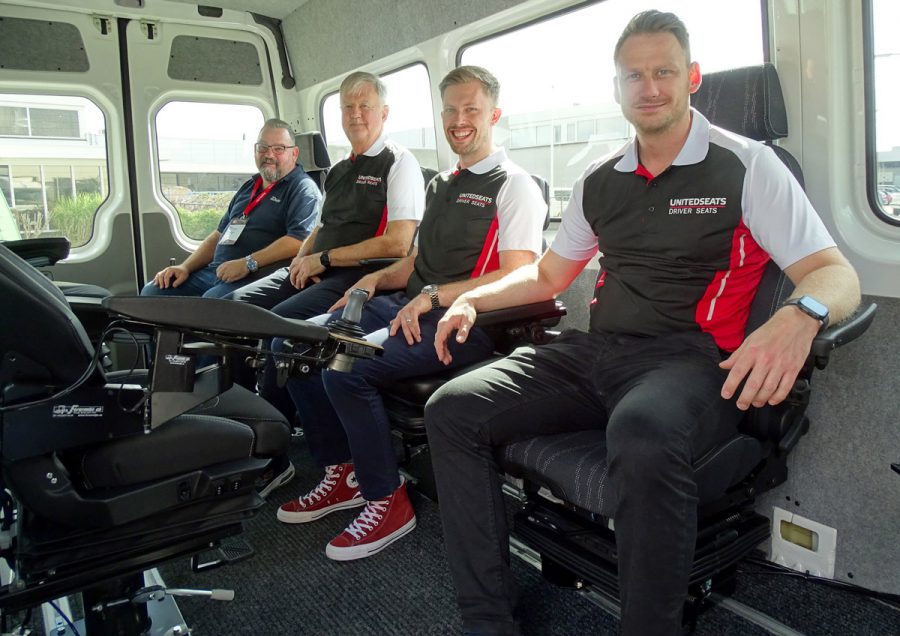 03 October, 2022
---
Forarmiljo visits Dealer Days in mobile show room
On our recent dealer day conference, Patrik Johansson, from Forarmiljo, Sweden drove to UnitedSeats headquarters in Zwijndrecht in his VW crafter van.
The van is loaded with a variety of seats including the MGV25, The Highlander, and CS85/C1. He also has a variety of other specialised seats for the forestry sector and products such as turntables, dampers, and rotary pillars on display.
Patrik has worked at Forarmiljo for 29 years and has great product knowledge of seats. Jenny and Patrik have been working hard updating their website, www.forarmiljo.se, adding several seats for all types of vehicles from the UnitedSeats range.
We thank Patrik for showcasing our products in this unique way.