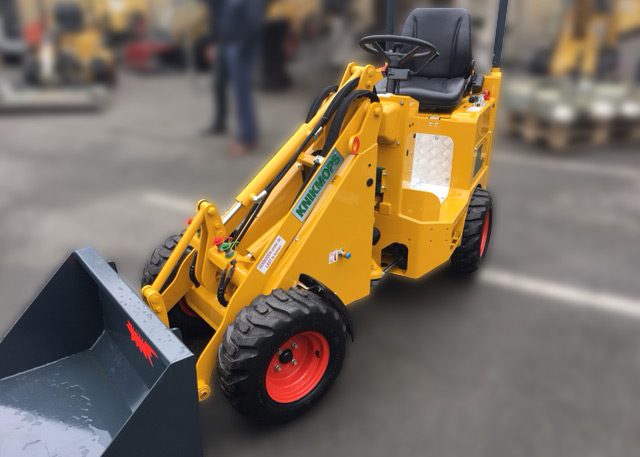 19 September, 2017
---
Fully electric dumpers now equipped with our US20 seats
At the MATEXPO 2017 trade fair at Kortrijk Belgium, De Gebroeders Geens NV, manufacturer of machinery for industry, agriculture and horticulture, presented an electric dumper fitted with our US20 seat.
The UnitedSeats US20 is the newest seat. Due to the 150mm-328mm slide rail travel the seat fits small cabines perfectly. The cushions are supplied in Heavy Duty PVC and has improved drainage and ventilation grooves for optimal comfort. This mechanical suspended seat is in 3 positions adjustable and comes with more side support on both back- and seat cushions.
The US20 is provided with a water resistant contactswitch and also available with armrests, seatbelt and seat heating.
For more information about UnitedSeats seats, please contact our Sales Team.