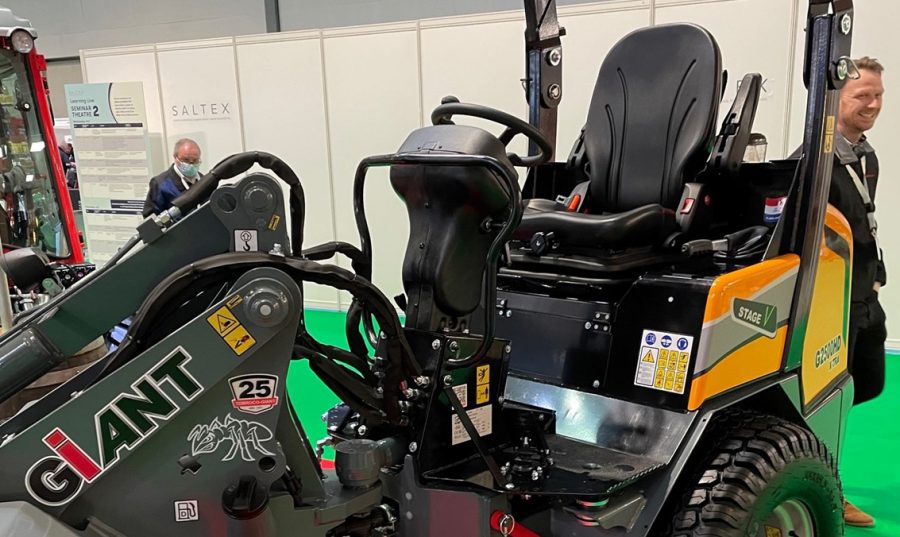 08 December, 2021
---
Giant-Tobroco small wheel loader fitted with MGV55 seat
At the recent SALTEX ground care exhibition held at the NEC in Birmingham the UK importer of GIANT machines had a G2500HD X-TRA small wheel loader on their stand. This type of machine has become very popular in agricultural and ground care applications across Europe, and GIANT have become a key manufacturer in this niche.
They are also the largest OEM customer of UnitedSeats products. In this instance their machine was fitted with our high performing MGV55 AG seat in HD PVC. This seat has a compact 80mm suspension travel that performs superbly on small hard working machines such as wheel loaders, site dumpers and telescopic handlers. Eliminating over 70% of harmful vibrations affecting the driver.
Its seat and back surface also have excellent drainage channels to allow water run-off making it ideal for non-cab machines. With an occupant weight range of 50-150kgs it is not only compact but powerful as well. The seat styling also enhances the look of such non-cab vehicles.
David and Mike Hale chatted with the importer who was very pleased with both the machine and the seat!
So that always nice to hear!