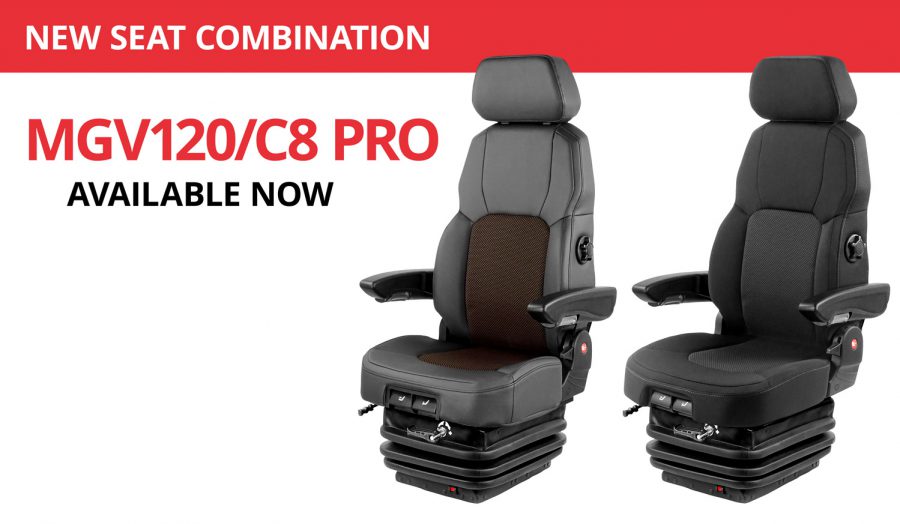 28 January, 2022
---
Great New Seat Combination
The heavy duty MGV120 mechanical suspension has been in our programme for the last 3 years. This was developed along with the Air LGV120 for an OEM (EM6) Bulldozer application.
Many of our dealers have been trialling it with C1, C2, C7 uppers for different applications (construction, mining and agriculture) where heavy drivers (up to 150kgs) (24 stone) need a strong robust seat. Over the last year our new C8 Pro AH seat upper has been filtering out into the dealer network and it is now clear that the full seat (MGV120/C8 Pro AH) combination is proving a hit in terms of comfort, adjustments and strength. This is now also looking a robust package for Marine applications such as Pilot boats, Coast Guard boats, wind farm vessels, Trawlers, Tug boats and many other marine craft.
The MGV120 is for example a good heavy duty alternative to the KAB 800 & 600 series type mechanical suspensions. As can be seen from the photos enclosed there is a fabric version and a PVC version with a fabric centre panel.