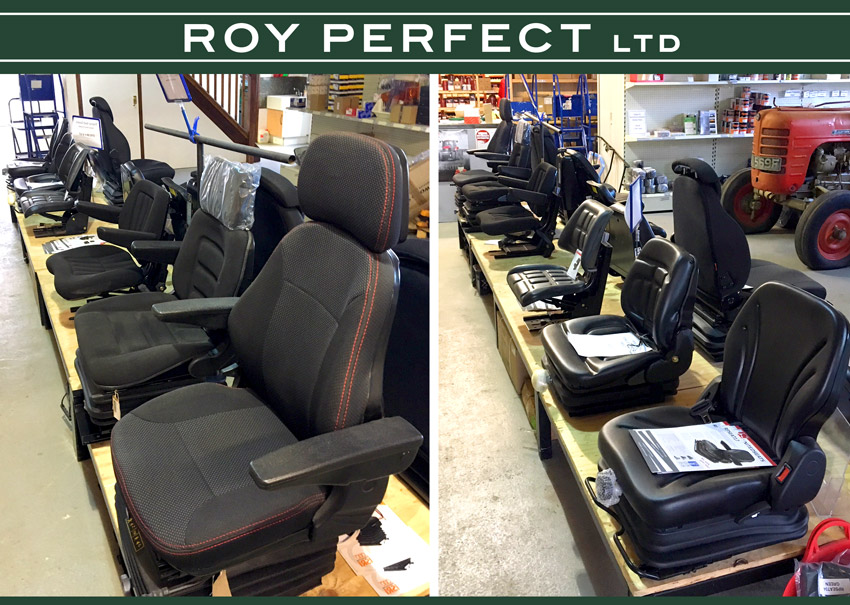 22 December, 2017
---
Great showroom display by Roy Perfect Ltd. in Penrith, Cumbria
During a recent visit to the North of England our UnitedSeats Business Manager, David Hale, had an excellent catch up meeting with Roy Perfect and his team in Penrith.
As part of our brand guidelines we encourage our dealers to put on good displays of UnitedSeats products including new seats like the MGV35 and show the full accessories available. To this end Roy and his Parts manager Phil Clarke (seen in the left of the photo) have done an excellent job with their display to tie in with the range they offer in their leaflet. For 2018 the range is being extended to cover some additional seat models, and also to venture into plant, quarry and truck seating.
David said 'it is always pleasing to see our products being displayed in a manner that makes it easier for customers like farmers, to sit down and try out the products, it was also good to see how the team have used our display posters and point of sale items'.