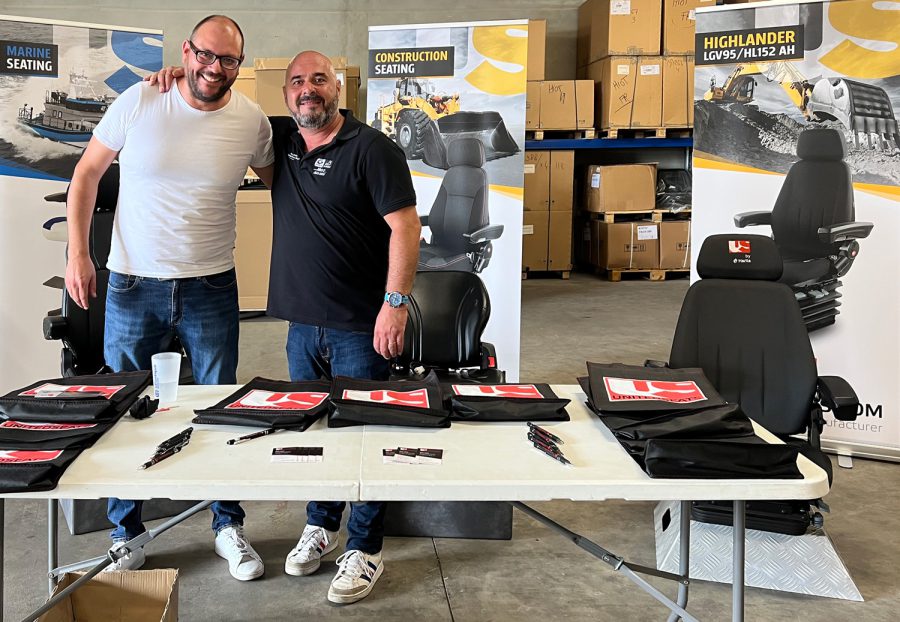 24 September, 2023
---
HIOT Celebrate 100 Years!
Our French dealer, HIOT, recently celebrated 100 years of business and held an open day at their shop in Rennes. The company are part of the Alliance Automotive Group and have a vast product range in spares and maintenance products for all types of vehicles.
The weather was warm and sunny so it was the perfect day to invite their customers to attend and peruse their suppliers products, who had set up their individual displays and offered their expertise.
UnitedSeats Malik Lakhal, pictured with HIOT's Cyrille Gadby, attended and we displayed our MGV120/C8 Pro in full leather trim, MGV35 and Highlander seats. He spoke with the sales team of HIOT and they are very excited for the prospect of working with the United Seats brand.
HIOT were very pleased with the open day and we look forward to developing our brand with them.