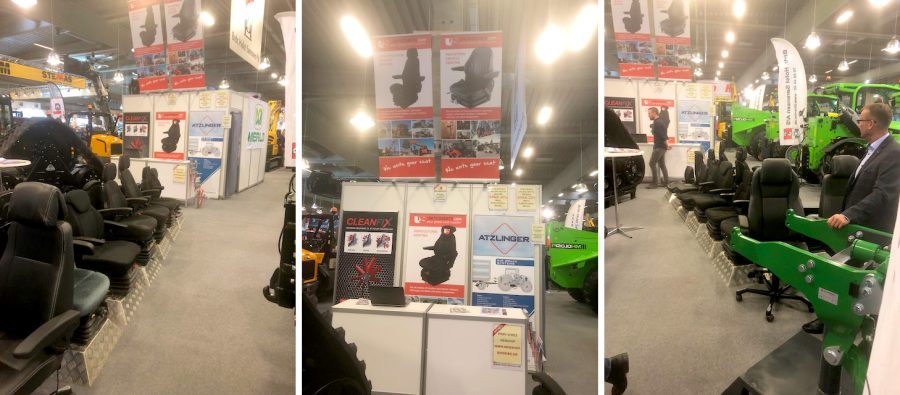 13 December, 2018
---
Holst Sorensen of Denmark attend the AGROMEK SHOW 2018
After starting with UnitedSeats in the spring of 2018, Holst Sorensen A/S based in the western area of Denmark near the historic city of Ribe have made an excellent start with UnitedSeats. They created a great seat display in their showroom from where they sell machinery brands such as GIANT, CASE, MERLO, KATO and VENIERI.
The Director responsible for parts Larst Holst Sorensen and his purchase manager Gert Grondvold are both very experienced with seating products and after visits to the EBLO facility in Zwijndrecht decided to make a real push with UnitedSeats. Notably Lars decided to make a big display of seats for the first time at the AGROMEK SHOW in Herning which is a bi-annual indoor event attended by farmers from all over Denmark and neighboring countries. At the show there were a number of sales made and a lot of enquiries registered for seats. As can be seen from the photos Lars did a nice job with the extensive range on show.
So a nice job from our new Danish partners!
Download the Holst Sorensen leaflet with a selection of their seats.
David Hale 13/12/2018.