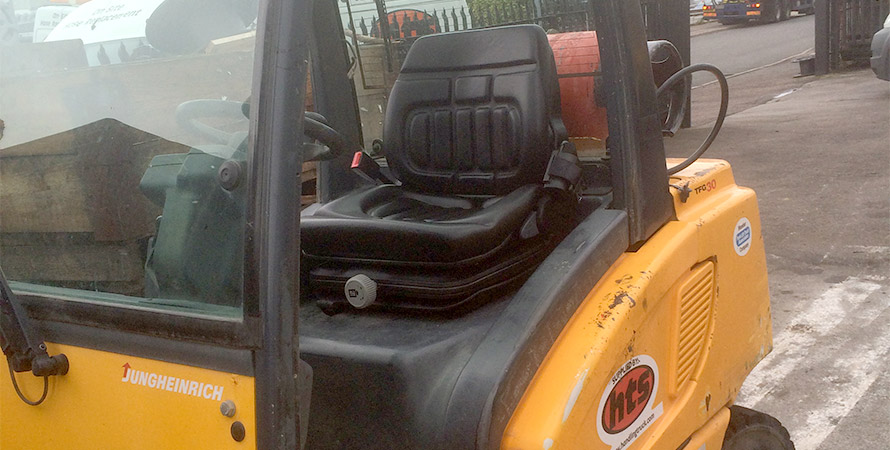 29 September, 2016
---
HTS Luton use the MGV25 on a Jungheinrich TFG30 Forklift being refurbished for one of their key customers.
Our customer based in Luton is a specialist in the renovation of forklifts and side loaders.
On recent project their customer was keen to fit a good seat and having spotted the MGV25 seat in the stores. Asked Paul Liscio to get it fitted on their Jungheinrich TFG30 which HTS were renovating. On many renovations customers tend to use the GS12 seat as fitted to the Doosan truck seen at the Pembrokeshire show, or the Heavy duty GS20. Both of which provide suitable when revamping older forklifts. But on higher 'gold' level refurbishments or where customers are looking for another level of comfort the MGV25 provides an economical yet comfortable solution.
The MGV25 has wider scalloped foams to enable the driver to sit 'in' the seat. The back cushion is shaped to give side support.
At the recent IMHX show in Birmingham the MGV25 was seen fitted with our new Orange luminous retractable seat belt. With sensor switch ready to be hooked up to a green beacon.
This populair seat is also an ideal seat for small plant machines such as site dumpers. For more information please ask David Hale (United Seats Business Manager) at hale@unitedseats.com