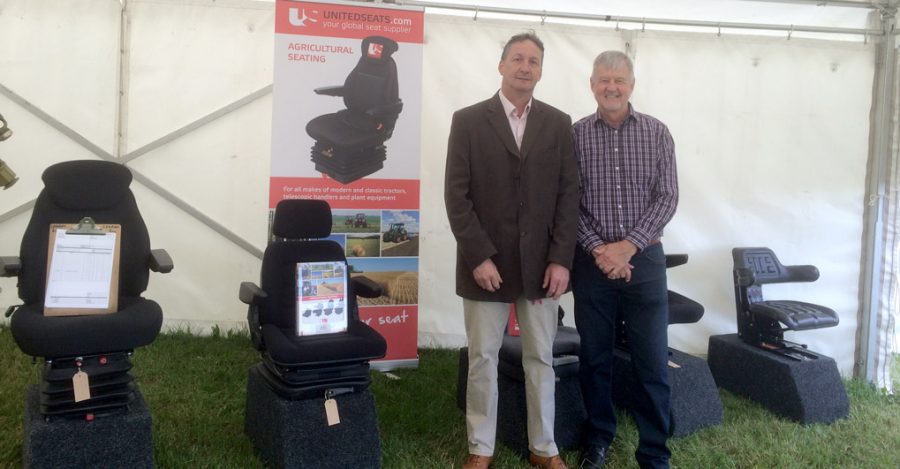 11 August, 2016
---
The Independent Agriparts present UnitedSeats at the 126th Honiton Show
Our dealer in East Devon The Independent Agriparts attend the Honiton show on an annual basis.
The show is a one day event aimed at the Farming community and in East Devon and West Dorset. It attracted over 20,000 visitors to the show in the small market town of Honiton located 20 miles east of Exeter the county town of Devon.
Paul and Leisha Clist use the occasion to provide hospitality for their regular customers for the day, which covers many livestock and countryside events as well as displays of farm machinery and parts. The UnitedSeats were on display for the second year running and the brand is starting to get well known in Devon as a result of their efforts. Other products on display included PTO shafts from Bepco and a successful range of wheels and tyres.
Paul Clist the owner of The Independent Agriparts is seen alongside David Hale our Sales and Marketing Manager.