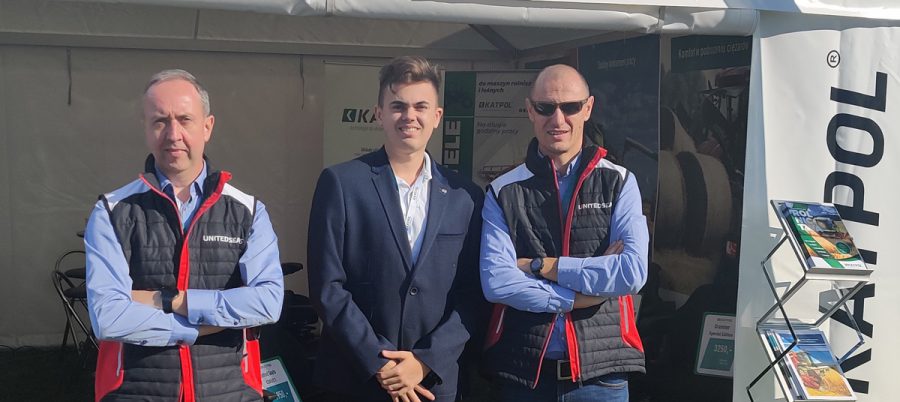 05 October, 2022
---
Katpol attend Agroshow, Poland
Our dealer, Katpol from Poland, attended the Agroshow 2022, held in the small village of Bednary and is the largest outdoor agricultural show in Poland.
The Katpo team, Tomasz Bagiński, Oskar Tęcza and Tomasz Kaczorowski can be seen representing UnitedSeats with their bodywarmers gifted to them on our recent dealer day conference. They had the LGV90/C1 and CS85/C1 on the stand and they also proudly displayed their official UnitedSeats dealer Tinplate.
The Agroshow was attended to by an estimated 120,000 people over the three-day period and there was a lot of interest in the UnitedSeats range.
We thank Katpol for their efforts!