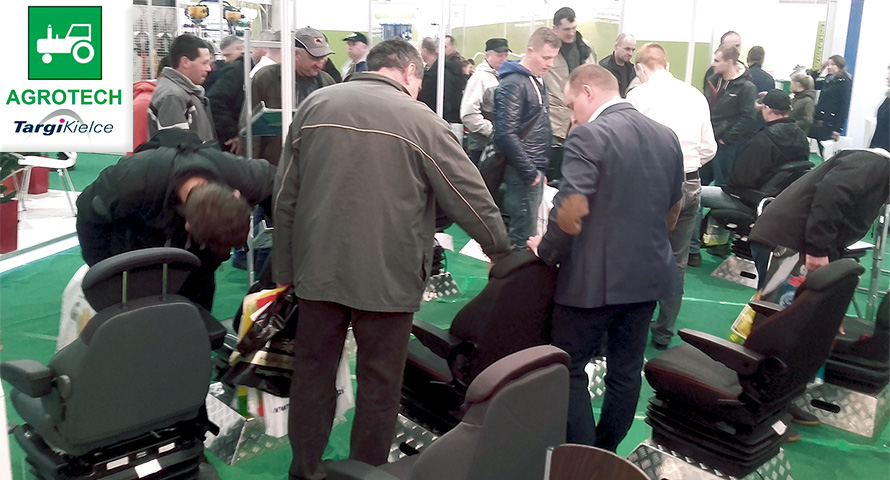 30 March, 2017
---
KATPOL attend the Agrotech Show in Poland
Our UnitedSeats distributor for Poland, Katpol based in the town of Lubin in the south western region recently attended the Agrotech show in Kielce during March 2017.
This indoor agricultural show was held in the Southern city of Kielce. Katpol Seating division are now expanding and specializing more and more on good quality seats as the Polish market is developing.
This year Michal Chomicki the seating manager at Katpol added some UnitedSeats to their range on display at the show. The show was very busy with a good attendance from farmers and trade customers.
Later in the year they will attend the Agroshow in the city of Bednary 22-25th September. Plans are in place to increase the exposure of UnitedSeats products.
A big thank you to 'Micha' and the team.
Report by David Hale, 30/03/2017.