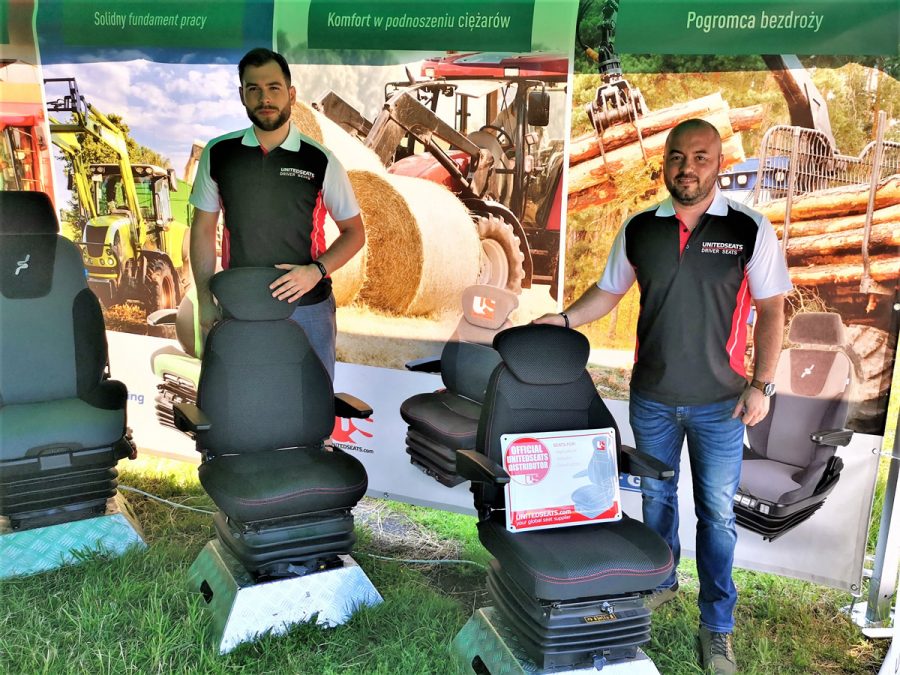 26 June, 2019
---
Katpol attend E-Robocze Show in Sosnowiec June 2019
Following their recent attendance in May at the UnitedSeats conference, Katpol based in Lubin attended a construction machinery operating day in the industrial city of Sosnowiec. Drivers were able to try out a variety of machines.
This is located in the Silesian area of Southern Poland. Our contact Michal Chomicki (right) and collegue Jakub Jakubowski (left) can be seen proudly wearing their UnitedSeats shirts.
Michal was very pleased with the level of interest in the seats and he is very keen to do this show again. In September they will again attend the Agroshow in Pobiedziska and in March 2020 they will be at the Agrotech show again in Kielce.
We are very pleased to support Katpol.
David Hale
Business Manager – United Seats
June 2019