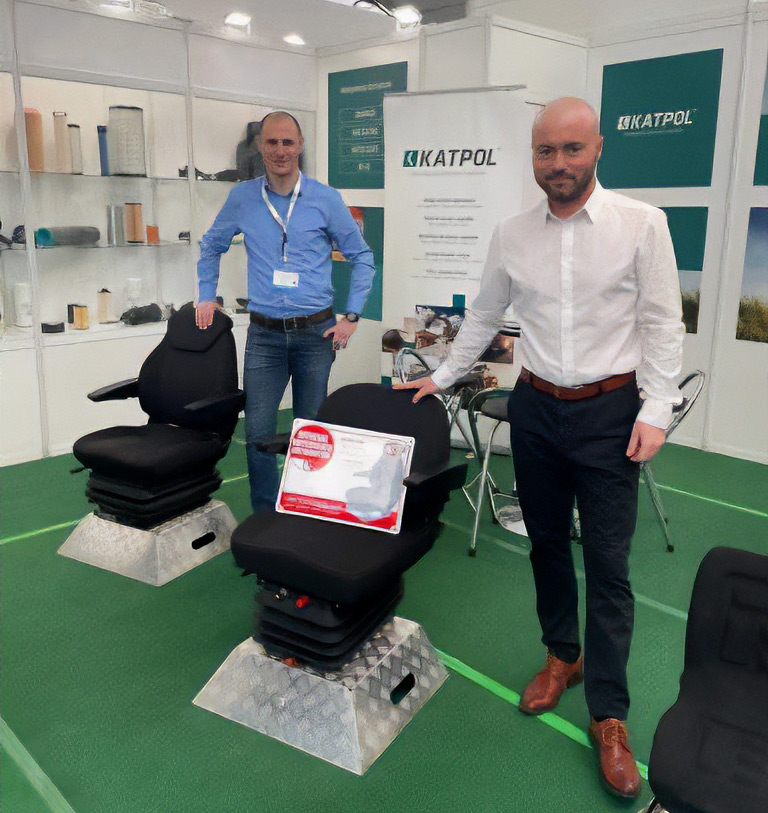 29 March, 2023
---
Katpol Poland Agrotech Las-Expo Show
Katpol one of Poland's leading seat distributions attended the Agrotech show in Kielce from 18th -20th March. This is one of the largest agricultural shows in Poland.
At this show the Katpol team also promoted some of the UnitedSeats range on their stand including the CS85/C1 AR, Air LGV84/C6 A and Air LGV84/Mi400 fabric seat.
We thank Michal and Tomasz for their efforts at the show and on some significant new programmes in the Polish market.