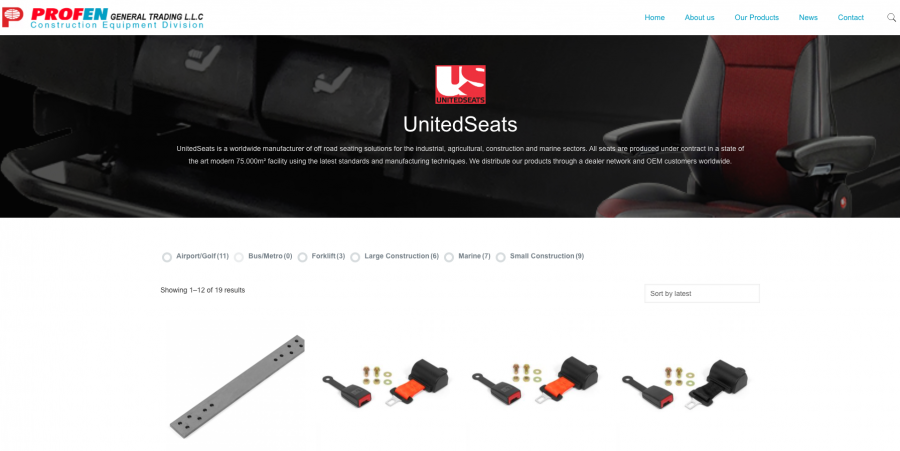 10 June, 2020
---
LAUNCH OF UNITEDSEATS ON PROFEN WEBSITE FOR UAE
During this difficult time, we have offered our support to our dealer network in helping with content for their websites. Positively many dealers have seen this as a good opportunity to either improve or refresh their website whilst business has been slower.
Profen is one such dealer that took a large step to incorporating a full range of UnitedSeats on their website for their core customers in and around the UAE. The main markets for Profen are Airport, Golf, Construction, Marine and Forklift.
The UnitedSeats pages look sleek and easy to navigate. We appreciate the time and effort taken to create this US content on their website. We would like to personally thank Mustafa, Yusef and Hatim on their support with this. We look forward to seeing the positive impact this has on the sales of seats in their part of the world and appreciate Profen's continuing support of UnitedSeats.