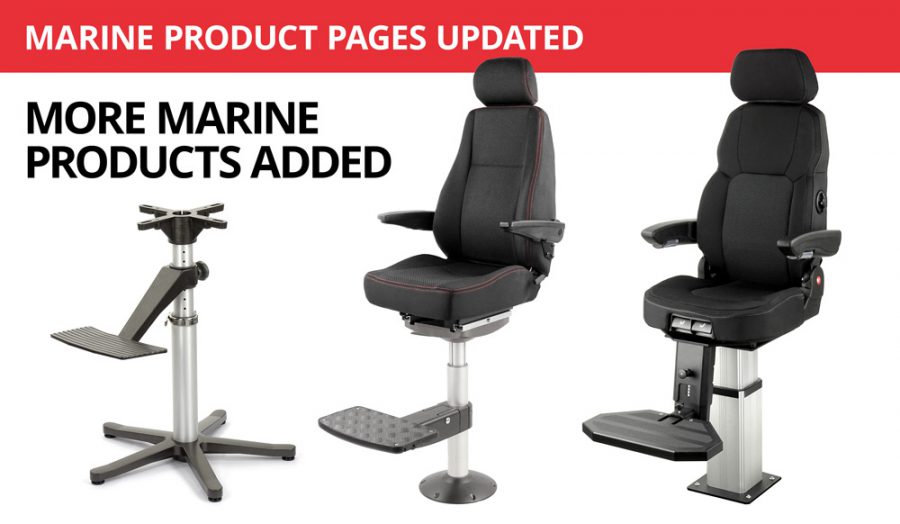 09 March, 2022
---
Marine product pages updated
As part of our programme to upgrade the content of our UnitedSeats website we are pleased to inform you about the Marine section. Following some nice Marketing work by Michael Hale and Marco de Grauw our Marine section has been significantly improved and we ask you to check this out.
The thing that has recently prompted us has been the increased number of enquiries from Marine users and the changes in supply circumstances of some of our competitors. For some time value for money products like the CS85/C1 AR have been sold for boats and Marine craft, particularly fishing trawlers and inshore boats, but now end users and boat builders have been looking for heavy duty seating.
The MGV120/C8 Pro AH in particular has been in demand for faster vessels and ships and ferries.
We have also added a range of economic pedestals for use with our seats. Our range is solely provided for 'inside cabin' sea and river vessels.
All these Marine seats and pedestals are available via official UnitedSeats dealerships.
> Go to Marine section to see all marine seats and pedestals.
Contact us for more information.