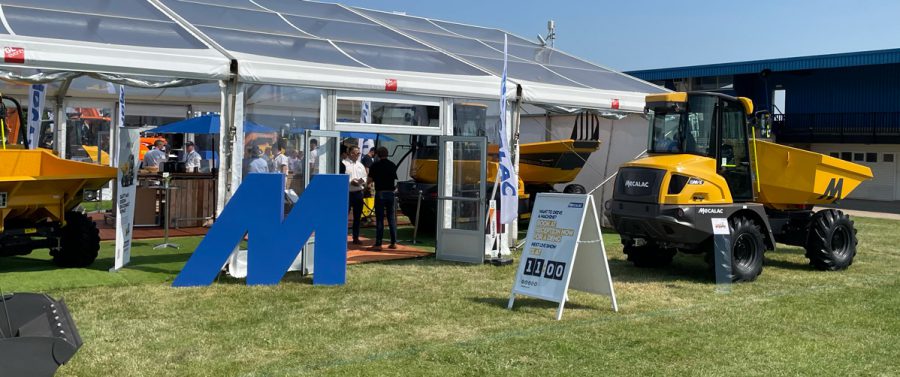 22 June, 2023
---
Mecalac at Plantworx 2023
Mecalac were the main sponsor of the Plantworx Show this year, with their new vehicle, REVOtruck, taking pride of place on their stand. The pioneering dumper features a 225° rotating cab so operators have a 360° visibility allowing them to face the way they travel. The vehicle can be used both as a rear dump truck and a precise and manoeuvrable site dumper, with 2 wheel, 4 wheel and crab steering all available.
Driver ergonomics are at the forefront of the vehicle, with the rotating cab ensuring the operators body posture is correct, eliminating back and neck twisting positions. It features our LGV90/C2, specifically designed for REVOtruck complete with our premium armrests, switch and orange hi viz ALR seat belt, meeting EM1, EM3 and EM4. Mecalac also had our MGV35 and MGV55 seats fitted to their 3, 6 and 9 tonne site dumpers so overall a great showing for the UnitedSeats range.
The Revotruck also recently won an innovation award and we are proud to be part of such an exciting project with Mecalac.