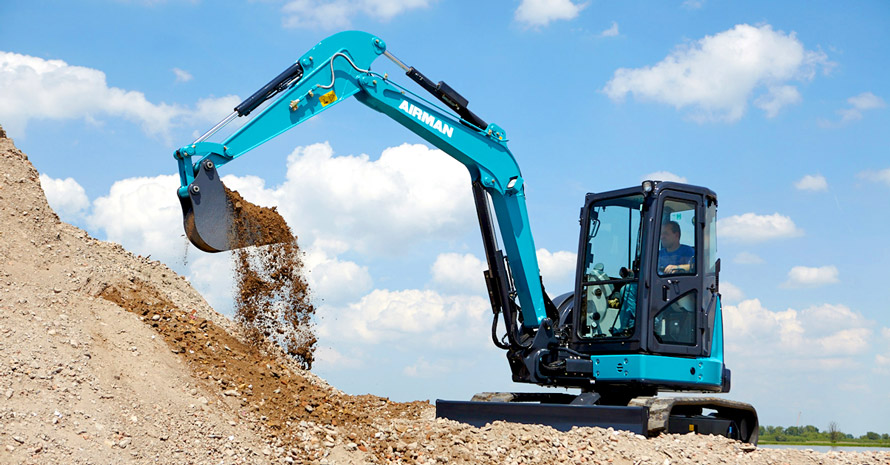 30 June, 2017
---
MGV25/C5 seats fitted in Airman machines
The Japanese company Hokuetsu is a manufacturer of mini-cranes and mini-excavators selling under the Airman brand name. The company uses our MGV25/C5 seat in various types of machines.
This seat with low profile mechanical suspension features adjustable backrest, fabric trim and double-locking slide rails. The MGV25/C5 is available with options such folding and adjustable armrests and a seat belt. Alternatively an air suspension version and PVC trim can be supplied.
The UnitedSeats seat of type C5 is only 46 cm wide. An Excellent and comfortable choice for machines with limited space in the cabin.
If you are you interested in seats for construction machines and are you looking for a seat suitable for a small space or even roomier cabins, then United Seats has a suitable seat for all types and brands of machines.
If you have questions and need advice? Please contact André P. van der Hoeven. (Sales Director)