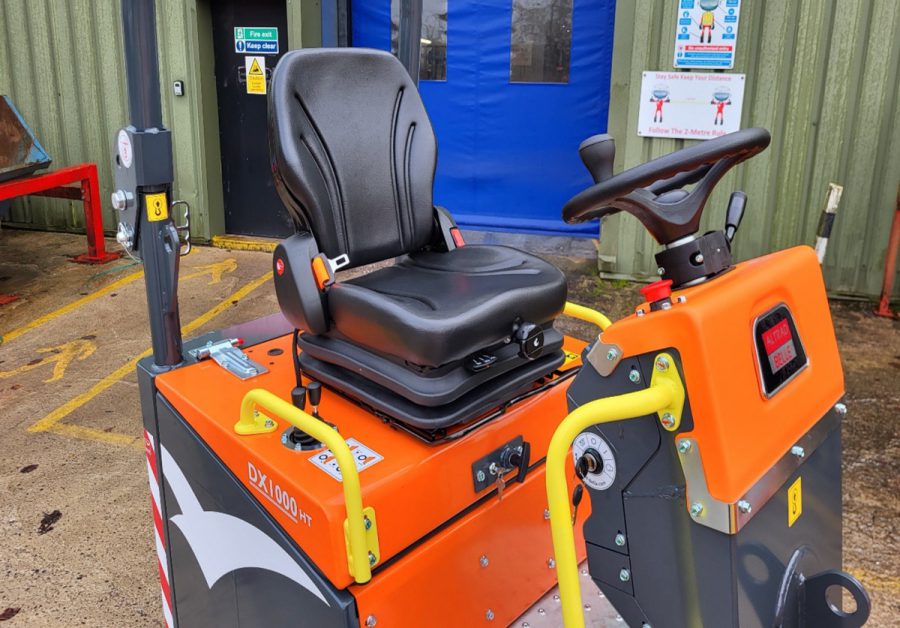 19 January, 2023
---
MGV35 fitted to Altrad Belle Dumper
TEK Seating have started supply of our MGV35 to OEM, Altrad Belle, for their DX1000 HT 1 Tonne Dumper.
With many features including a hydraulic 4 wheel drive system for increased traction, tight turning circle for reduced shunting, hi-viz access points and even an USB charging point, operator comfort and safety features are at the forefront of this high tip dumper which has been awarded best in class.
Our MGV35 is an ever growing presence for dumpers and other vehicles at OEM level and it is especially nice that our dealers are recognising its quality and recommending it to OEM's.
We thank Mark and the rest of the team at TEK Seating for representing UnitedSeats and we wish them and Altrak Belle a successful relationship.