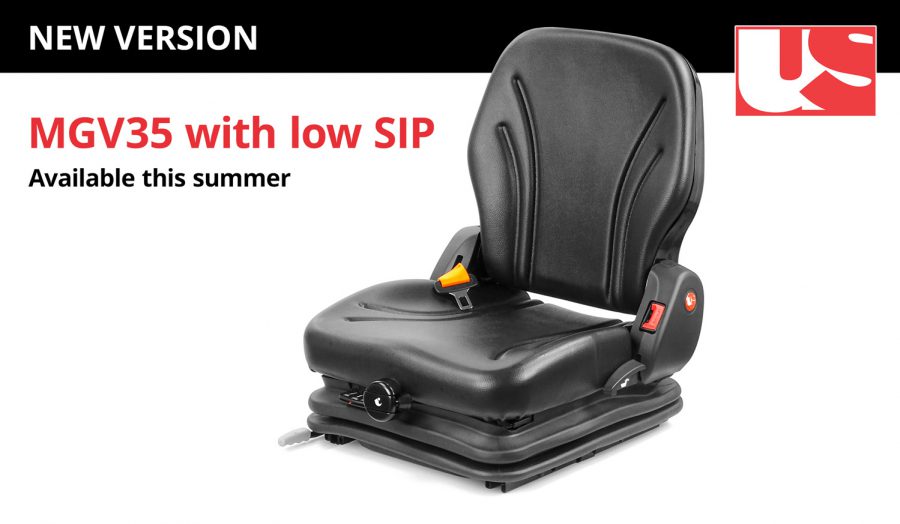 20 January, 2023
---
MGV35 with low SIP coming to the aftermarket
We are pleased to announce that our ever popular MGV35 will have a new low SIP version coming to the aftermarket this summer. The low SIP version will be key for older site dumpers in the aftermarket with a SIP point of 210mm +/- 5mm, 15 mm lower than the standard but still offering the same comfort and durability.
Along with the older site dumpers, this is a great option for forklift trucks, mini-excavators, compact wheel loaders and small industrial vehicles. It will come with single locking slide rails at 328 mm centres, a short handled weight adjuster, ELR orange switched seat belt and NO/NC delta switch as standard.
It also meets EM1, ISO 6683 & ISO 5353 standards. This will be as per part no. US.103285 and is available for our UnitedSeats dealers to pre-order.