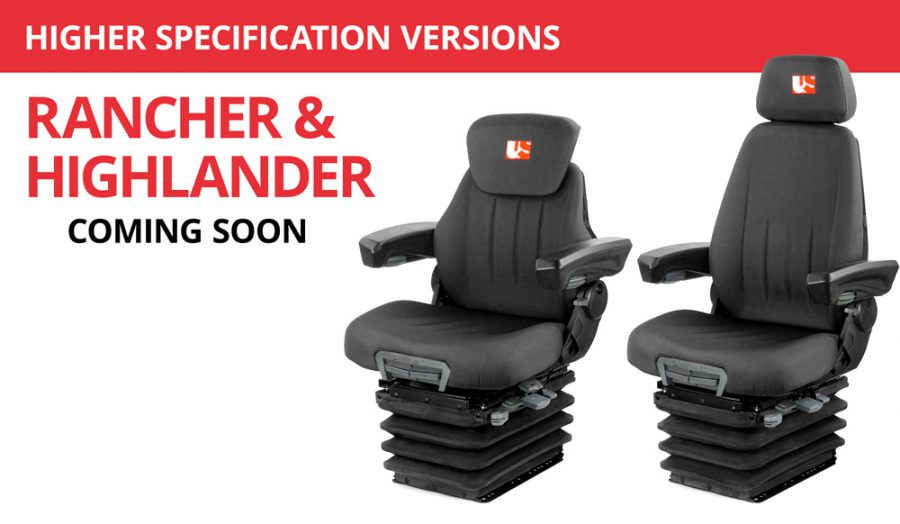 28 January, 2022
---
New Rancher and Highlander Pro Versions coming soon!
We are pleased to inform our UnitedSeats customers that 2 new higher specification versions of the Rancher and Highlander will soon be available.
The 'New Pro' versions will be available with seat cushion extension and seat cushion tilt as well as the multiple features of the current models. The seat cushion on the 'Pro' version can now extend out a further 50mm in 5 increments making this more comfortable for taller drivers.
The 3 position tilt raises the angle of the cushion to increase support behind the driver legs, and also helps retain the driver in the seat when the machine is working in trenches or excavation holes. Also introduced is the new high performance 3D fabric.
The Rancher Pro (12V) will be available under part number US.200021 and the Highlander Pro (24V) will be US.200010.
Both models will be available from UnitedSeats outlets in April 2022.