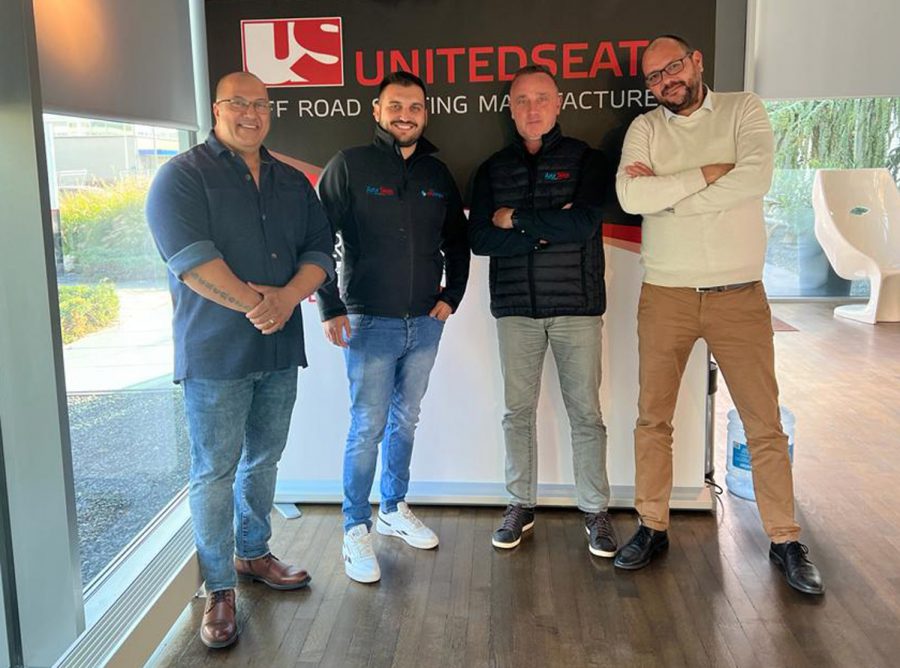 02 December, 2022
---
New UnitedSeats Dealer in France, Azur Sièges!
Malik Lakhal and Karim M'Harthi of UnitedSeats recently welcomed Marc Capy and Jimmy Goroch of Azur Sièges, to the UnitedSeats facilities in Zwijndrecht. They had a tour of our show rooms and warehouse and they were shown our range of seats.
Azur a seat specialist that provides a large variety of different seats for all types of vehicles and they are based in Salernes in the south east of France. Jimmy and Kevin Dulac also attended the UnitedSeats stand at the Sima, Paris where they assisted our team presenting our products and they received their official dealer certificate.They have also been very proactive in promoting the US brand and our products on their LinkedIn page.
We are excited to be working with them and look forward to our future partnership.