18 February, 2021
---
New UnitedSeats products alert
C8 PRO AH
The new C8 PRO is the latest seat upper in the range for United Seats. The C8 PRO is a high spec seat upper with a wide range of features that come as standard. The C8 PRO has standard features such as height and depth tilt adjustment at the front of the seat cushion, adjustable comfort armrests, adjustable headrest, built in adjustable mechanical lumbar support, adjustable recliner and slide rail adjustment.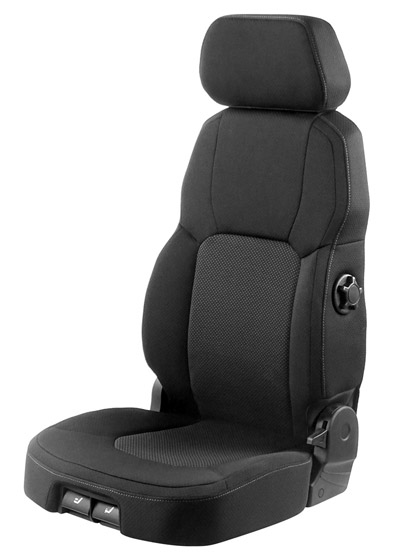 The C8 PRO comes in two trims currently. US.297200 – C8 FABRIC/PVC AH PRO and US.297201- C8 FABRIC AH PRO. It can be fitted to all the of the large US suspensions such as the LGV120 or MGV120, LGV90 and the CS85.
The C8 is an ideal seat upper for the construction and agriculture industry in large machines where long hours of sitting need a higher seat back to provide the body with the best ergonomic support.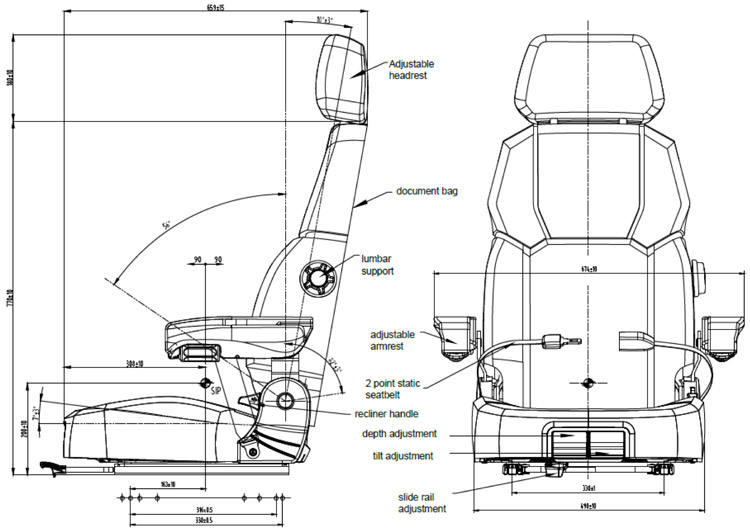 TOP35 & TOP55
The MGV35 and MGV55 have become a popular staple of the United Seats range for forklift and construction use. These seats are the choice of many of our OEM customers such as Terberg, Pitbull and Mecalac.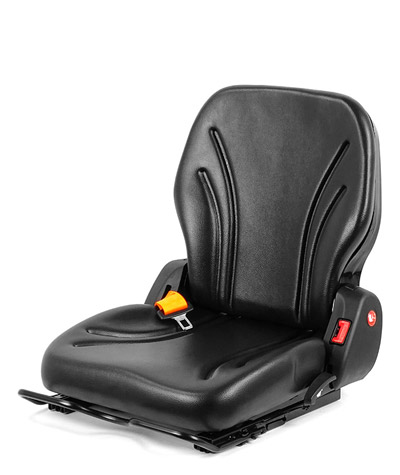 Due to its popularity, we have now launched the seat uppers of the MGV35 (US.303330) and MGV55 (US.303340) Both seat uppers come with the standard features of a fully foldable and adjustable backrest, NC/NO switch fitted, belt and heavy-duty PVC. Fabric cushions are also an option for both seat uppers as well as armrests, 12v/24v heating, lumbar support and headrest.
Please get in contact with your US dealer for pricing or see the new price list.