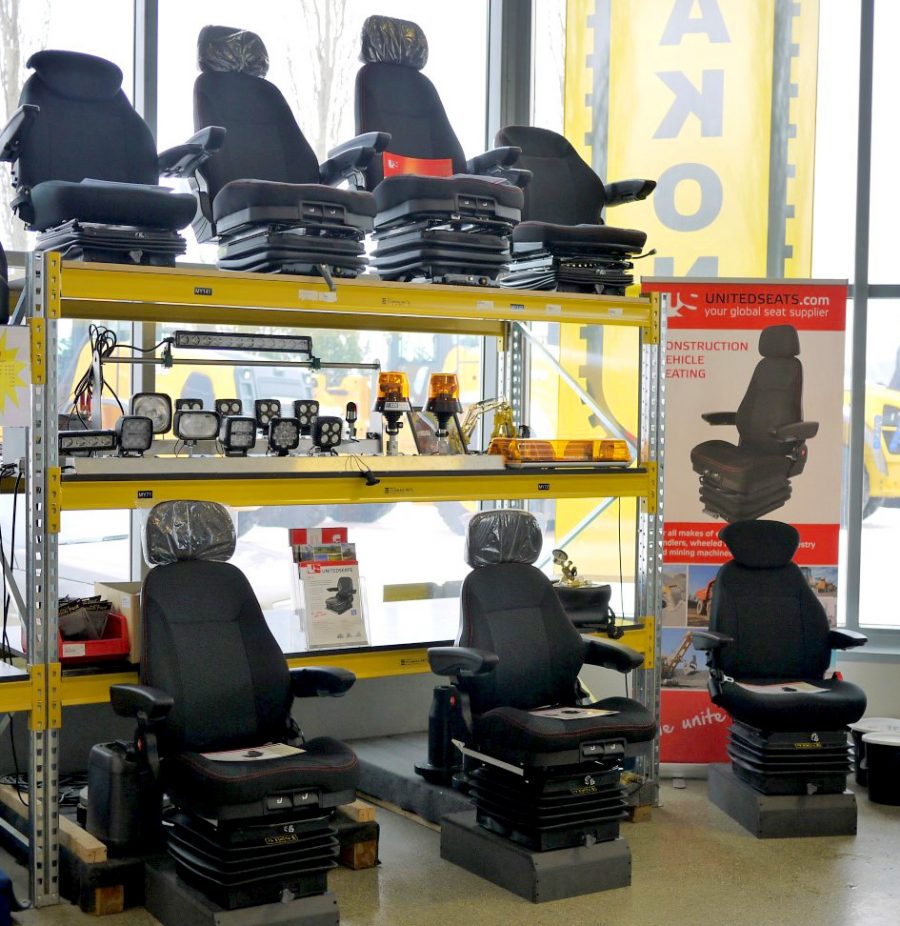 21 February, 2018
---
New UnitedSeats store in Southern Finland
Suomen Telakone Oy located in the south western area of Finland are specialists and main dealers for the sale and service of Hyundai Excavators and Wheeled loaders, and Airman Mini-Excavators. Following past visits to the UnitedSeats stand at the BAUMA show in Munich they have been keeping in touch with UnitedSeats.
Recently they took the decision to promote the UnitedSeats brand to their construction, forestry and agricultural customers. Their Parts Manager Juhani Virtanen has been working on the project with David Hale (UnitedSeats Business Manager) to get a display ready for their forthcoming open days in April. This event brings in several hundreds of trade customers from around Finland. From start to finish the seats & Point of Sale display items were ordered and installed in HUMPPILA, Finland within 3 weeks. The sir seats were mounted to US show plinths and fitted up to air compressors so they are fully functioning.
The seat models included the Air LGV90/C7 PRO with 24volt heating, CS85/C7 PRO, Air LGV90/C1, Air LGV90/C2 PRO,  and Air LGV90/C2. These last 2 models include a full swivel turntable with stop positions every 10 degrees.
Juhani and his team were pleased with the cooperation and efficiency from UnitedSeats. We wish them well for the event.
David Hale 21/02/2018