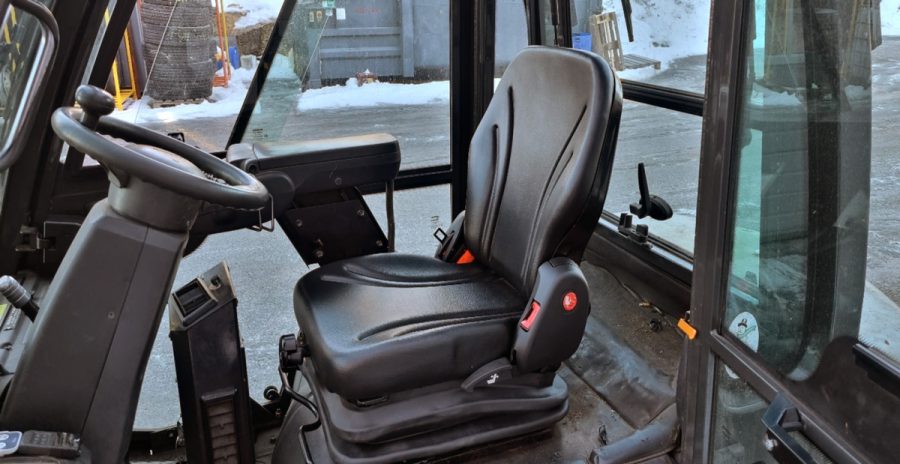 22 January, 2023
---
Nissan 25 Forklift fitted with MGV35
Our Norwegian dealer, Skandinavisk Dekk have supplied our MGV35 to their customer, Dekkteam Stickler, a tyre and rims specialist, to replace a seat on their Nissan 25 Forklift.
They created a mounting bracket to fit to the MGV35 to facilitate the existing wide armrest to and joystick controls. As ever, the MGV35, looks fantastic on the vehicle and it will be a welcome addition for the operator.
We thank Rune & Petter for the photographs and for representing UnitedSeats. You can find them and our products at the Fagdekk Show on 7th February 2023. We wish them a lot of success for the show.