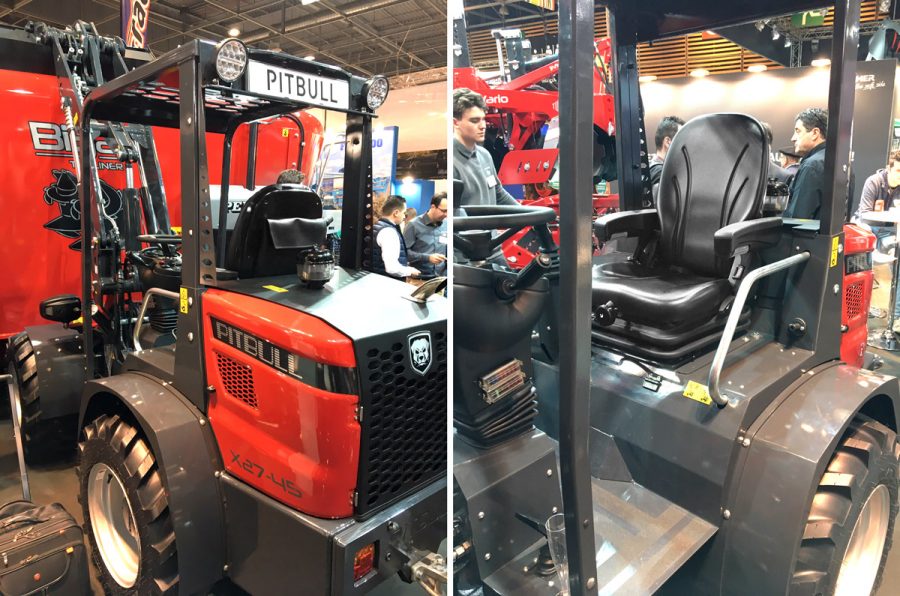 11 March, 2019
---
Pitbull wheeled loaders display at the SIMA show in Paris
Just less than a year ago the Mr. Peeters the Dutch owner of the company selling the Pitbull Compact Loaders came to the INTERMAT construction show in Paris and met with David Hale and Karim M'Harthi from UnitedSeats.

Now at the recent SIMA agricultural show in Paris the Pitbull machine was fitted with our MGV55 low profile suspension seat. This is due to the follow ups between our Sales Director and the Pitbull team.
At the show the reaction from Jeroen Bosmans and Bryan Mol from Pitbull NL to our seat was very positive. Their stand was very lively and French farmers seemed very pleased with the machine.
The specifications of their MGV55 seat can be seen on page 4 of our new forklift seating catalogue.