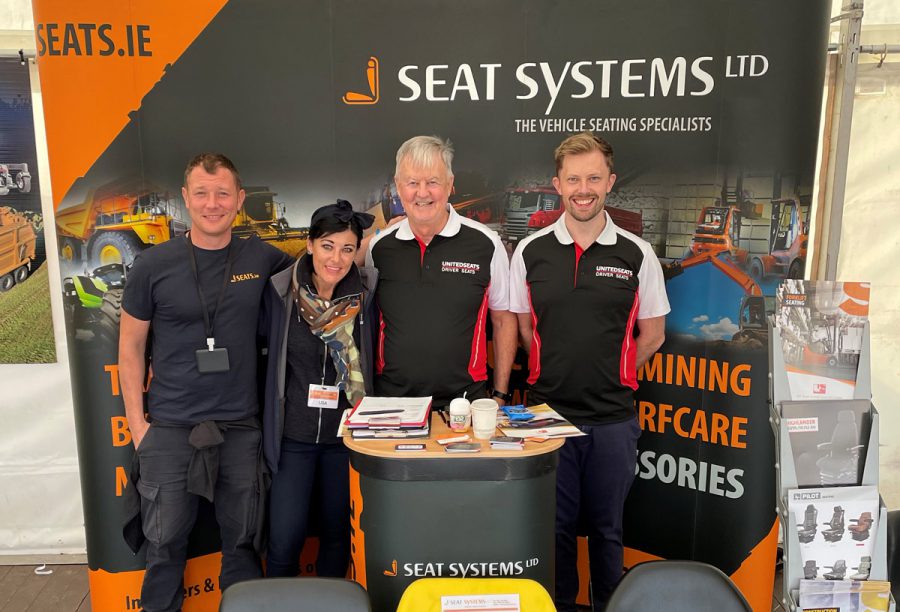 29 September, 2022
---
Ploughing Match 2022
The National Ploughing match 2022 returned after a three-year break and was held over three days in Ratheniska, Co Laois, Ireland. Our local dealer, Seat Systems, based in Limerick, led by John and Lisa attended the show and displayed many of the UnitedSeats range including the Rancher, the Highlander, Rancher Eco, US20, MGV25, MGV55W, CS85/C1 Retro Brown, CS85/H90, MGV120/C8 Pro, Mi600 & Mi800.
David Hale and Liam Wood from UnitedSeats joined them on the stand to assist in what proved to be some of the busiest days in the shows history with some 115,000 people attending on the Wednesday. The stand was consistently busy with many visitors asking for advice and enquiring about the seats to which there was a lot of positive feedback about UnitedSeats and Seat Systems.
We thank John & Lisa for their efforts and for promoting the UnitedSeats brand. We look forward returning with Seat Systems to the Ploughing Match 2023.